The SCA Islay Trip - 2005
Jeremy Hasting - 2005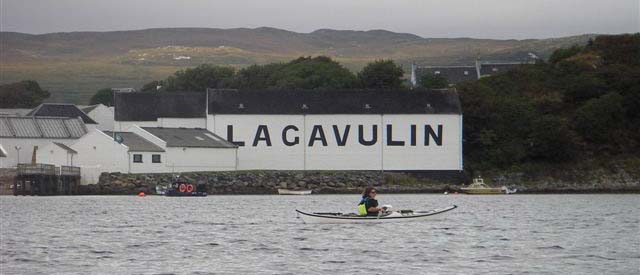 Ah, so THAT's why we like sea kayaking - - -
The SCA Islay Weekend from the 2005 Touring Calendar saw up to fifty people having a great time messing about in sea boats. The idea of the fledgling Islay Canoe Club was to get folks from the mainland, youngsters from the island and paddlers too to have a fun two days camping, kayaking and enjoying the Craic.
The club managed to get sponsorship from Bruichladdich Distillery in the form of drams, Islay Estate allowed the camping and the club did the hosting including a fab barbeque on the Saturday night. Richard brought Kenny and some very nice boats to try out, ( great for the come and try it on the Saturday afternoon) and with help from Canoe Boss Wayne, did some valuable coaching too – thanks boys.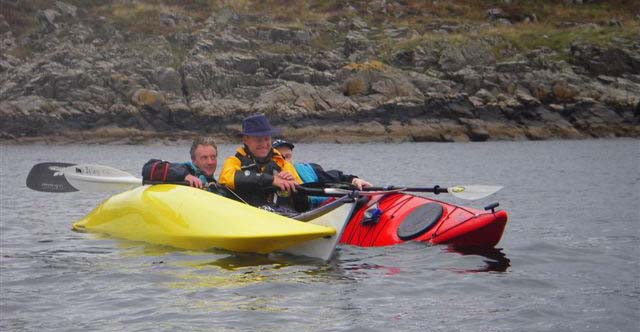 There were ten visitors who marvelled at the first mornings' paddle of 7 minutes – yes really – to the distillery door to be given a tour and taster drams before heading across a choppy loch for lunch at Blackrock and then hot chocolate at Bowmore donated and served by the Harbour Inn. Later the group split with local coaches taking the wee paddlers back to the camp whilst the more experienced went onto Laggan Point to see the seals and seabirds and then returning via Port Charlotte (an excellent Tea Stop at the hotel) before returning for the evening beach barbeque of local meats and Craic and yet more whisky.
Sunday saw the paddlers being transported to Port Ellen for a paddle around Texa before being dropped off at the port for the return Calmac ferry home.
I would like to thank all my helpers in setting this up: Fat Boy Dave, Howie, Yorkshire Janet, Tink, Emma, Andrew and Janet, the young club members, sponsors including Richard, coaches Kenny and Wayne for their excellent input.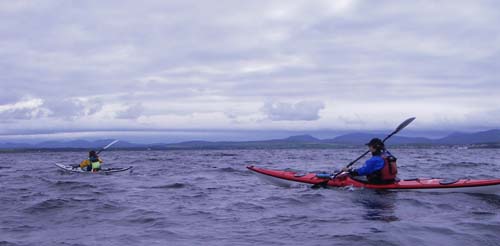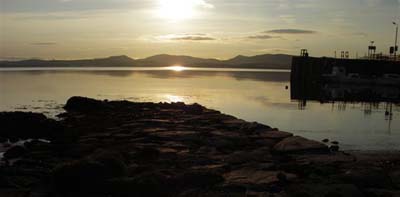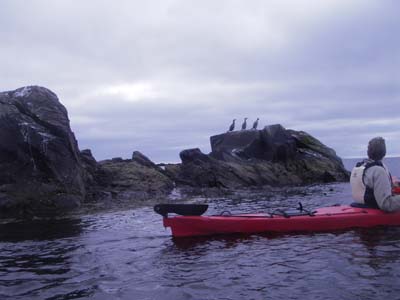 Images contributed by Jeremy Hastings and Rob Burgess
Jeremy Hasting - 2005