Isle of Wight - June 2005
by Mark Rainsley
We discovered this weekend that if you keep paddling along the coast of a piece of land, you eventually wind up back where you started.
Six of us launched from Keyhaven, near Hurst Castle on Friday night ...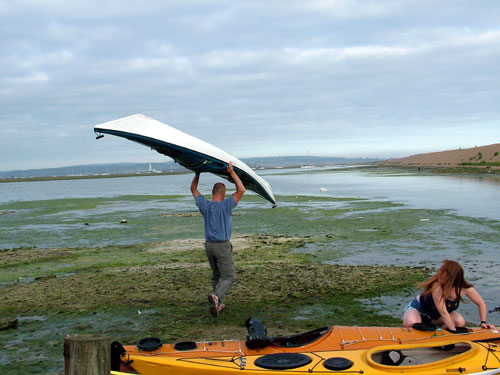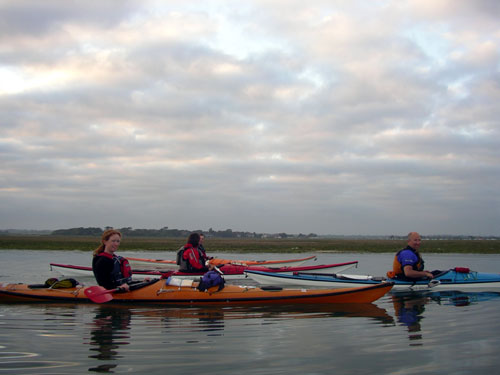 Reached the Needles at sunset...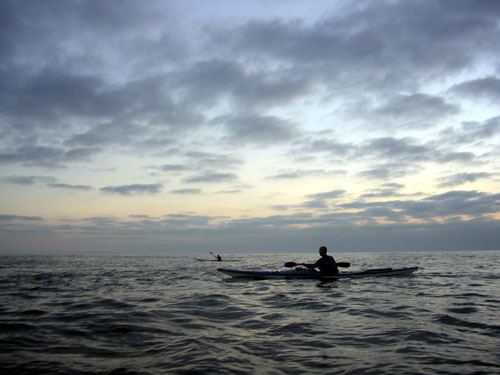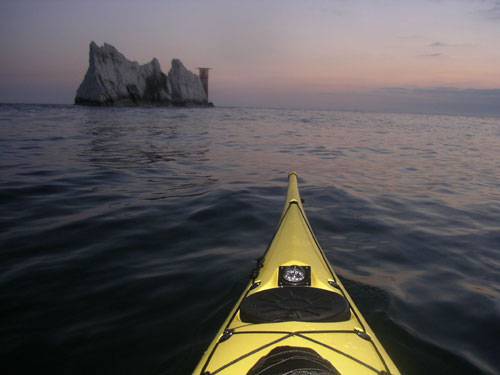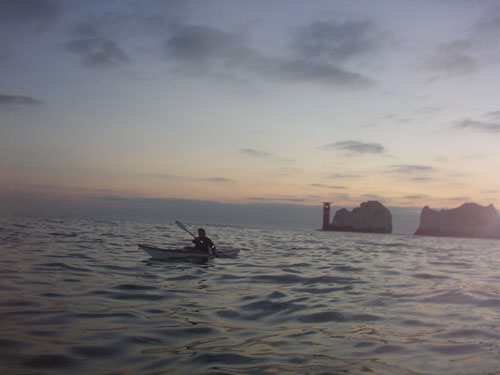 We landed in Freshwater Bay at 11 pm...this was made amusing by the clean groundswell. Luckily we all knew how to surf by moonlight.
Next morning, the sun woke us up far too early...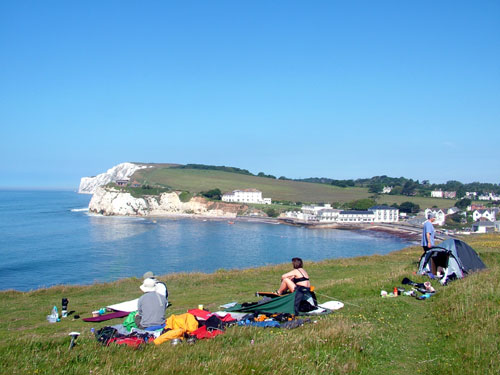 We shared the water with 1700 yachts completing the annual Round the Island Race. This photo does absolutely no justice to the sight of 1700 yachts all within view at once...it's quite a spectacle.
This day was far too much like hard work, with a stiff headwind killing off any tidal assistance. After about five hours on the water, we pulled into Ventnor for ice cream...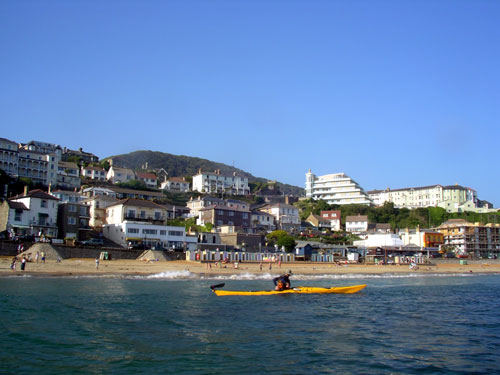 We then clocked a few more hours in the evening which was far more pleasant, calm sea for crossing the bay to Culver Cliffs.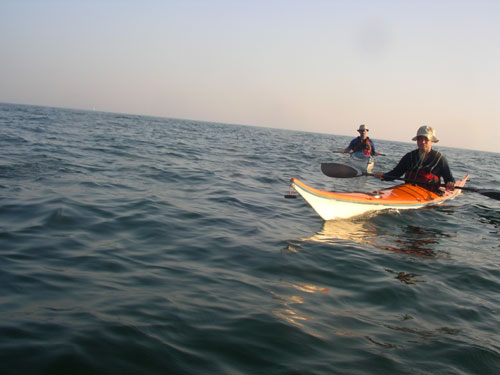 We camped near Bembridge (eastern end of the island) in a perfect little spot we chanced upon...some chose to sleep on the sand.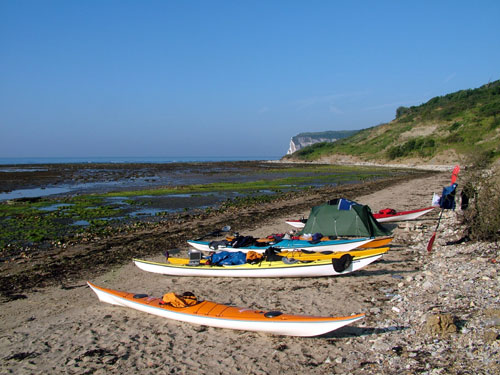 (EU regulations decree that every sea kayak photo album will include at least one shot of two Quests on a sandy beach).
Today we launched early, and headed out into the middle of the Solent to catch the tide. We literally ripped along, knocking off 28 miles in 5 hours back to Keyhaven, finishing at 1.30 pm. The only blip was my attempt to play 'chicken' with a supertanker...luckily the Harbourmaster Pilot stopped us before I killed us all.
Back at Keyhaven, we all felt rather smug...60 miles knocked off by a random team including two Thames Valley paddlers who'd never paddled further than the length of the Hurley queue, and even one expectant mother!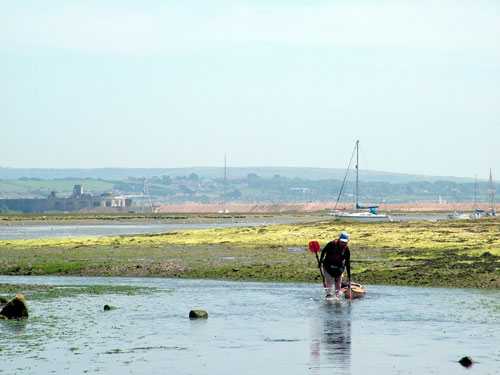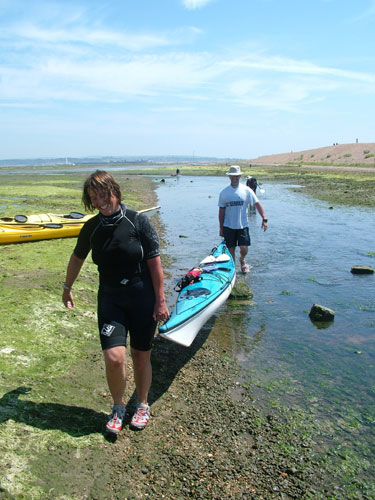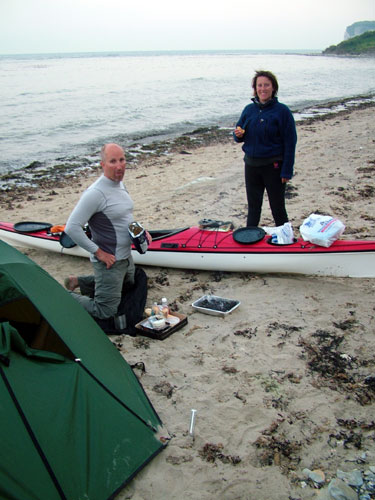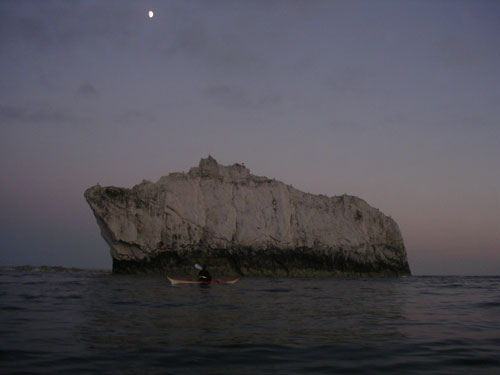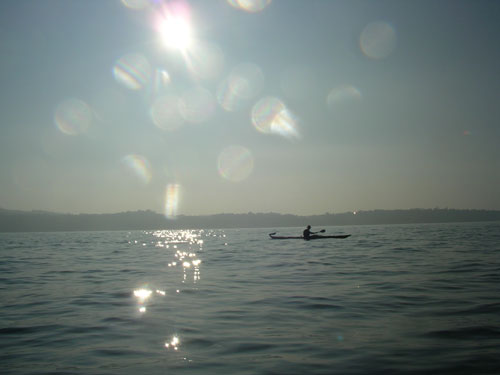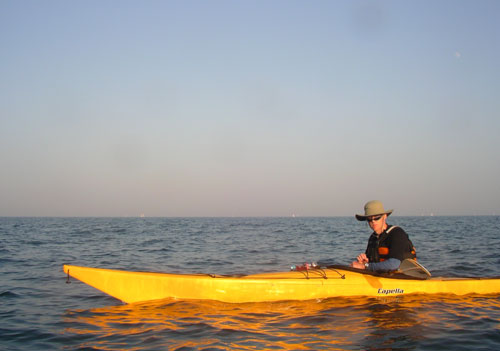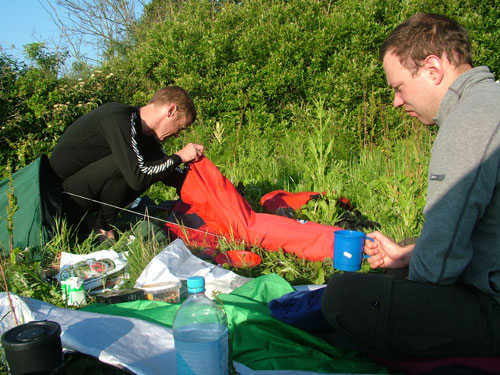 Oh yes...and it was HOT.
Mark Rainsley