Repairing a Skeg - installing a field-replaceable wire.
Toby Speight - August 2011
A refinement to the method of repairing a skeg, installing a field-replaceable wire.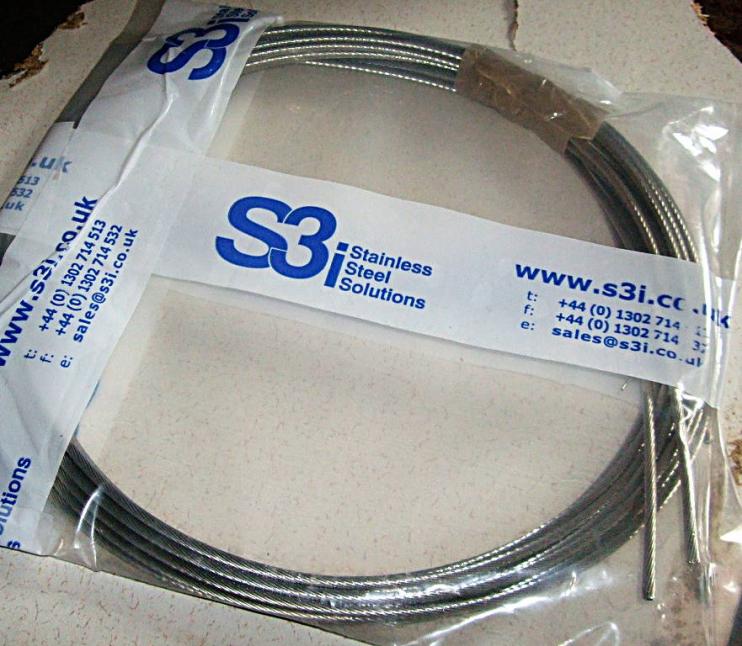 I used 2500mm of 3mm 1x19 stainless steel wire from www.s3i.co.uk (4 lengths came to about £10, plus £5 or so for postage), readily-available electricians' terminal blocks, epoxy resin adhesive, and hot-melt glue.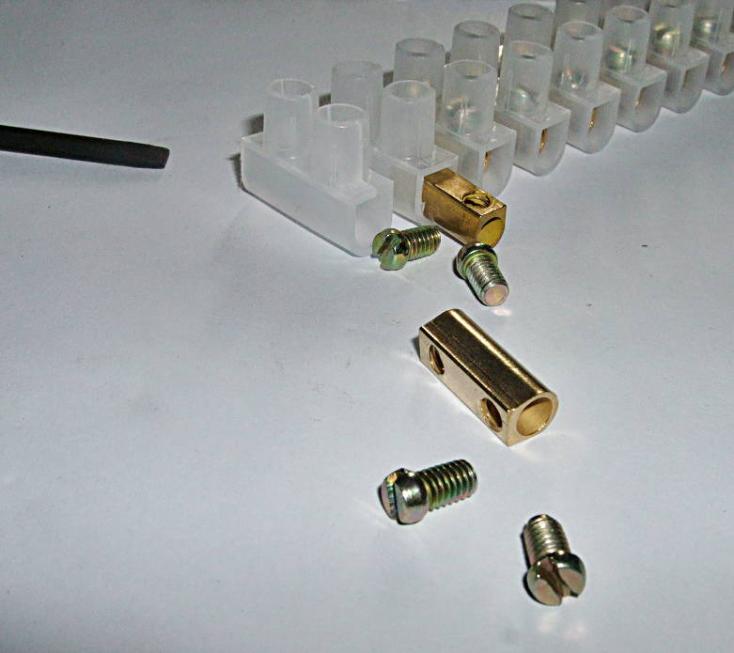 Extract the metal core from a terminal block (remove the screws completely, and it will slide out of the plastic).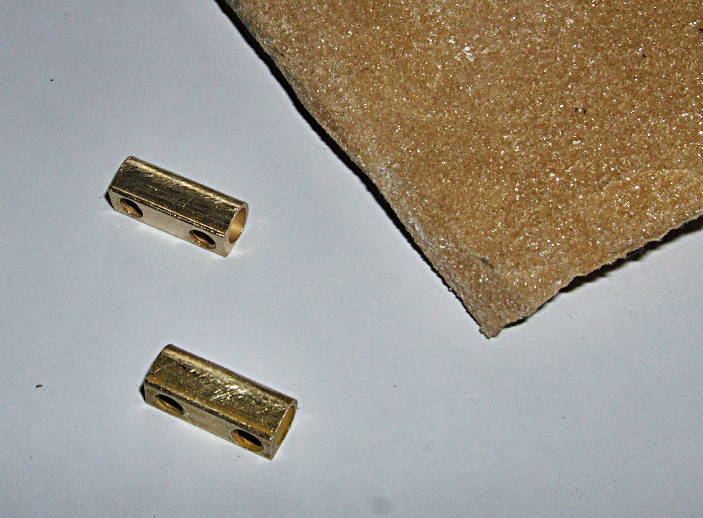 Roughen the surface for better holding power.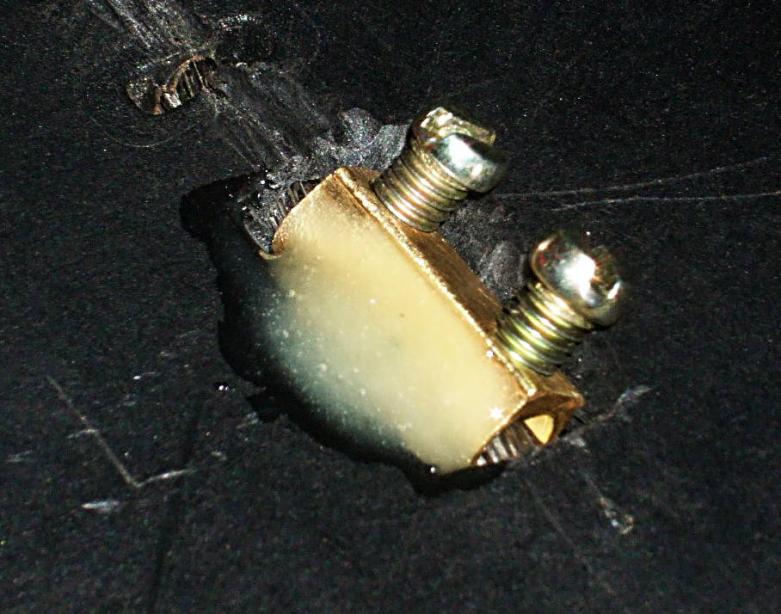 Having removed the original cable, drill or carve out enough room to fit the terminal block into the skeg, and install it. Thread the cable through to ensure the correct position, then fix into place (I used Uhu 2-part epoxy adhesive; Araldite is a better-known alternative). Be careful to glue only the block and not the screws or the wire!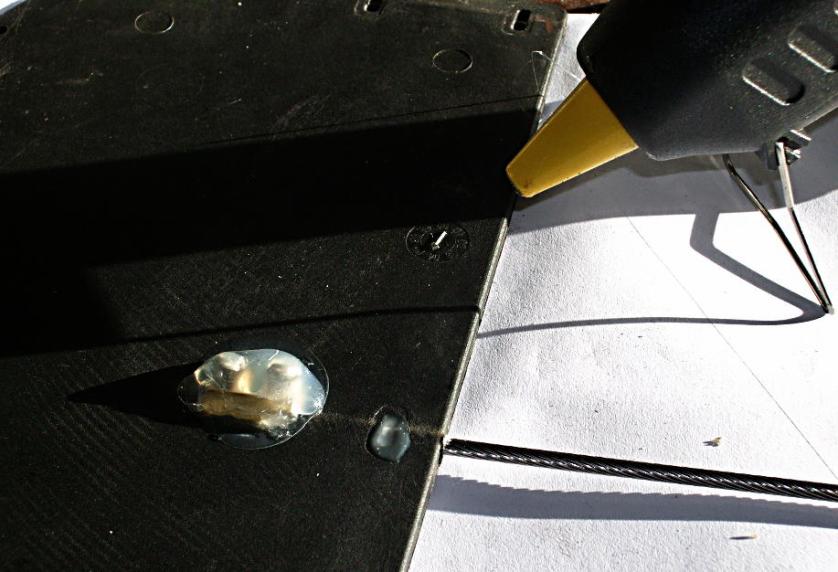 When the adhesive has fully cured, cover liberally with hot-melt glue to keep sea-water away from the metal. For a field repair, this glue can be easily removed with a penknife to gain access to the screw terminals, and the wire can be replaced. Once home again, rinse thoroughly and dry, then re-apply the hot-melt glue, and you're good to go again.
Toby Speight - August 2011.
Back to the Skeg Repair article.