---
GUIDE TO THE RIVER AVON
(South Brent to Gara Bridge)
NAME OF RIVER: Avon.
WHERE IS IT?: South Devon. It drains the catchment between the Dart and the Erme.
PUT-INS/ TAKE-OUTS: Start at Lydia Bridge SX 695607, or there are plenty of other possibilities in South Brent.
Take out at Gara Bridge, SX 729 534 or carry on to the sea SX 6924 4718
APPROX LENGTH: c6 miles.
TIME NEEDED: Unknown.
ACCESS HASSLES: None reported.
WATER LEVEL INDICATORS: The headwaters of the Avon are captured by a dam, so it needs plenty of rain to come into condition.
GRADING: 2-3 (one grade 4).
MAJOR HAZARDS/ FALLS: Watch for trees. Some dubious weirs. Wire across river.
GENERAL DESCRIPTION: A quick guide based or two trips 1997 2003 ...
Follow the river down under the railway bridge, go left and you will get to a sloping weir with steps. The guy who repaired the weir didn't want anyone to paddle the weir in case it was damaged and suggested getting out on the large island (right hand bank), walking downstream and launching from the sandy beach at the bottom of the island.
From there down beware of wires crossing the river holding a fence in place and more importantly, just round a sharp corner there is a chute/chicane with a 2 foot drop which creates a nasty stopper. Portage Left bank in high water.
From there down watch out for the wave by the treatment works and where the river splits around some islands. Get out river left at Avonwick or carry on down to Gara Bridge, with various rough weirs en route.
OTHER NOTES: The section above is classic Grade 4(5).
CONTRIBUTED BY: Robbie C.
Community Forum Comments on this Article
Re: River Avon (Devon) - South Brent to Gara Bridge
--
philhemsley
2014 Sep 23 07:31:32 PM
Autumn 2014 update.... in the current very low river levels there is a large, recently fallen tree lying at right angles reaching right across the river.



Its about 50 metres downstream of the first (humpback / packhorse) bridge on reaching the edge of Avonwick... noticed it whilst out doing landscape photography this week and thought I ought to warn anyone paddling this section. Worth getting out on eddy upstream of bridge and walking along the neighbouring green lane to inspect.
Re: RIVER AVON (South Brent to Gara Bridge)
--
Robbie C
2009 Jan 22 08:41:43 PM
The drop below South Brent In Very Low Paddling Conditions. It was almost a stopper at these levels & looks horendous in higher water.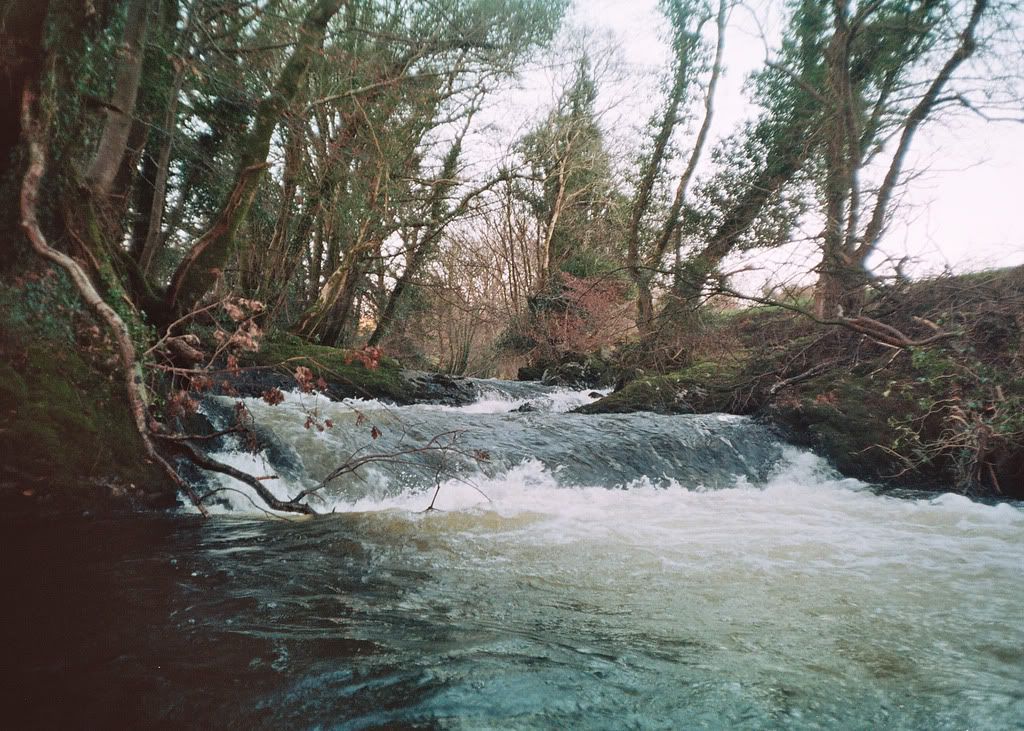 [img]
No subject
--
Mark R
2008 Nov 30 11:53:34 AM
Give it an hour or so ...
No subject
--
meatballs
2008 Nov 30 11:52:50 AM
HTTP 404 Not Found
Login to reply