Posts: 24140
Joined: Thu Jan 10, 2002 6:17 pm
Location: Dorset
Has thanked: 13 times
Been thanked: 15 times
Contact:
Last edited by
Mark R
on Tue Oct 23, 2018 5:54 pm, edited 3 times in total.
---
Posts: 178
Joined: Tue Feb 17, 2009 6:25 pm
Location: Glasgow
contact Ref. CAR/L1114999, Registry Dept, SEPA, Dingwall office, Graesser House, Fodderty way, Dingwall, IV15 9XB, by OCTOBER 2nd.

I [Eddie Palmer] received the notice today of a proposed hydro scheme for the River Arkaig, plus details on a disc (volumes of it). Phoned SEPA at Fort William and had a talk with Margaret Conaghan. The scheme will take water off on the right side at the old weir, and bypass the good fall on the right bend below it. At very low and high levels, no effect, but at a medium range, about 50% will go. There is NO reference in the report recreation section to kayaking!

The SCA are looking for paddlers views on this & if we challenge it, support.

Regards, Eddie Palmer, Board Director (Access and Environment)


Your views can be posted here....., objections to the address above!
Neil Farmer (from mobile)
---
Posts: 577
Joined: Tue Aug 20, 2002 1:30 pm
Location: Coventry
Been thanked: 1 time
Contact:
Is there an email address for objections?
---
Posts: 14193
Joined: Sun Apr 21, 2002 2:14 pm
Location: Dumbarton
Has thanked: 34 times
Been thanked: 85 times
The Arkaig is an important fall back river for visiting paddlers, although it may be frequently overlooked by locals with the pick of conditions. It is runnable when just about everything else in the area is too low. When it is high the main event is still quite runnable and the section below contains some of the best 'catch on the fly' play waves in Scotland.

Whilst no paddlers are likely to travel to Lochaber specifically for the Arkaig, it may help to keep them in the area if conditions are not ideal.
---
---
The work they propose to do to the wier looks like it will divert the vast majority of the flow through the scheme and away from the main event rapid.
---
---
Posts: 444
Joined: Wed Jan 10, 2007 7:15 pm
Location: The Flatlands of Fife
Contact:
Work has well and truly started on the hydro scheme at main event. It is currently possible to portage down the side of the works in the small portions of river that go off on the right before the rapid proper, however this does involve making the very last (although large) eddy before the drop. There is currently no effect on water levels, though this will not be the case for long.
Some pictures from today: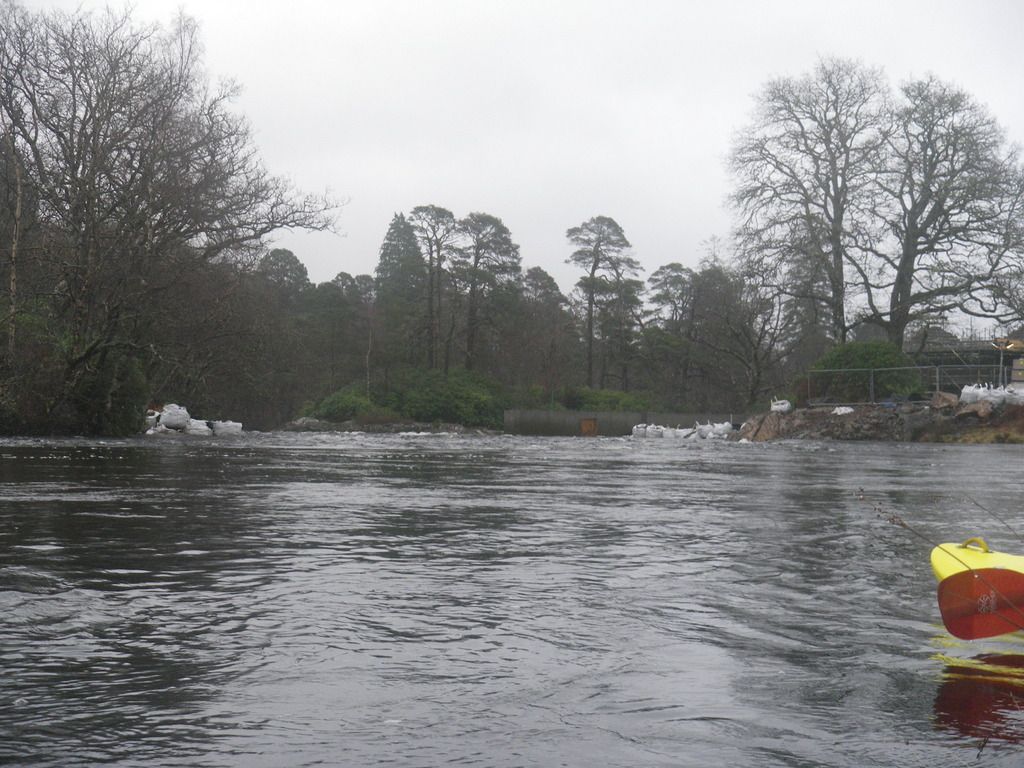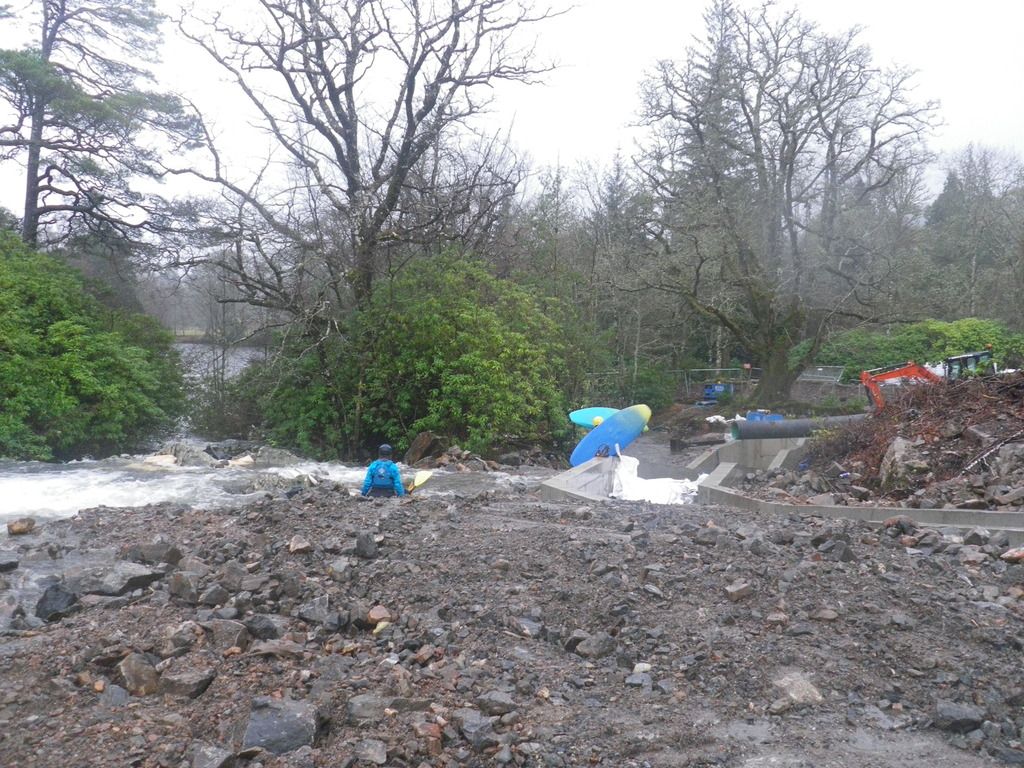 Done a Scottish river not on the site? Message me!
---
Posts: 183
Joined: Sat Apr 26, 2014 9:35 am
Been thanked: 1 time
Has anybody paddled this recently? What are the current effects of the works?
---
Posts: 4
Joined: Tue Jul 05, 2016 9:00 pm
The hydro scheme weir at the Main Event now appears to be complete. At a fairly high flow today, 3 on the gauge just above the weir, it created a river wide feature that looked retentive and probably very dangerous. There are two breaches on river right, presumably left for fish, but they dropped into deepish holes and did not seem to offer a safe passage. There was a safe and easy line close to the left bank but it involved scraping through loose stones. This will improve as the stones get washed away. Inspection from the left bank before paddling cannot be recommended too strongly.
---