Just thought I would share this as a relatively easy kayak trolley to make at home. Went into B&Q and found they are selling these for just £12.98...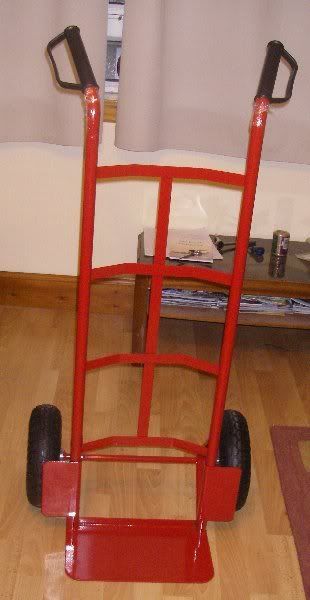 not much to lose so thought I would see if I could turn it into a kayak trolley. First of all cutting off the handles...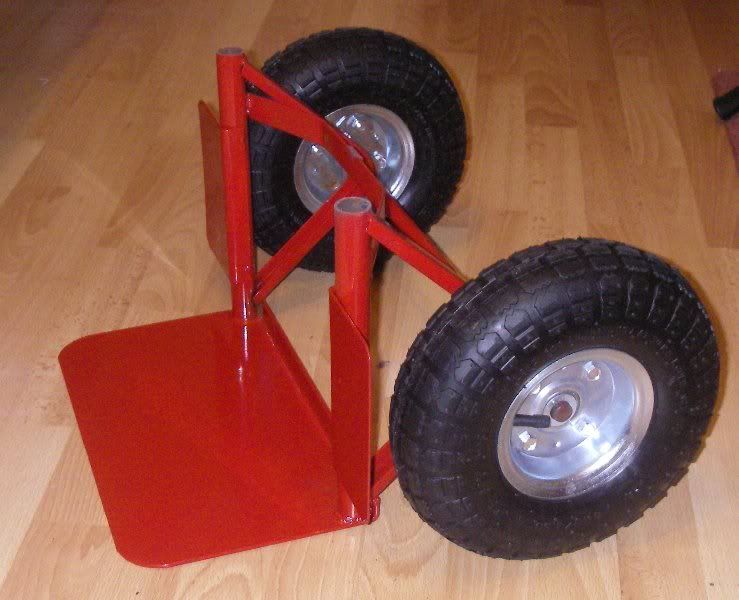 and then the base plate...
which didn't take too long just using a hacksaw. Then padded out the sides with a bit of old sleeping mat, cable ties and of course duck tape...
and I ended up with a fairly respectable trolley that partially dismantles...
When dismantled the metal frame has dimensions of 48x30x18cm. Probably not small enough to fit in a hatch but would tie down on a deck without much difficulty. The two pneumatic wheels are each 26cm diameter and 8cm width which shouldn't be too difficult to stow.
So far I have only tried it out around the garden, but it works quite well, needing only a single strap to hold the boat on. Will hopefully give it a proper test soon.
A couple of drawbacks though - it isn't the lightest trolley, being made of steel rather than aluminium. I reckon between 5 and 6 kilos. There may also be a corrosion issue in the future. But for £12.98!
Anyone else with the right tools may be able to make even more of it, I would say the wheels alone are worth the money even i you were to build a whole new trolley around them.
Anyway, hope this may be of use to some people.