from Steve Corston, a request to help identify two "mystery boats" - can anyone help or shed light on them?
The first one is 18 foot long, 18 inch beam, 16 inch at the water line. Made of fibre glass it unusually has the seam down the centre of the deck and hull shown on image 3 before a change of colour.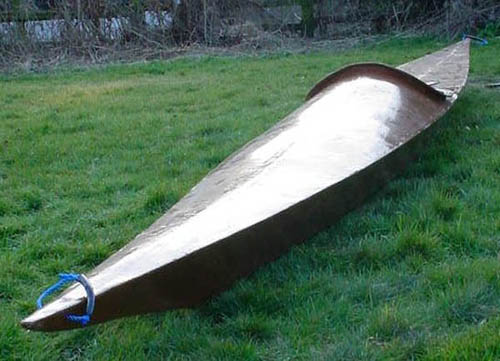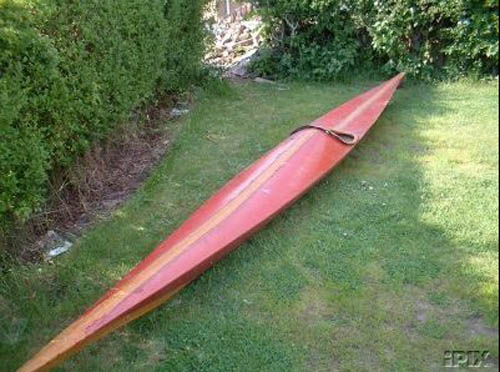 This one is 17 foot long, 24 inch beam. Fibre glass, normal construction with deck and hull joined at gunwale. Swedish form with the cockpit set well back.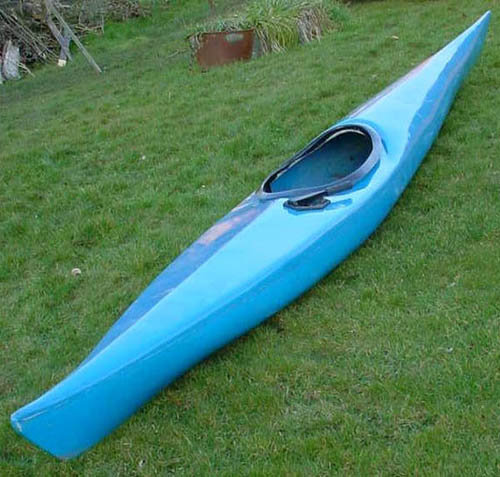 I'm sure I bumped into someone going round Little Cumbrae on the Clyde in one of these in February. It was red or orange, and the guy paddling it told me he'd made it at school, some 20 or more years ago. If he told me the name, I can't recall it.
Mike.