As so many people don't know how to add pictures to their classified add I've put a quick FAQ together, hope this helps some of you out.
If you need any more help just post in the end of this thread!
-------------------------------------------------------------------------------------
Step 1:


Register for an account at Photobucket. Photobucket is a free picture hosting site.
Step 2:


Click on Albums + Uploads on the left side of the page.
Step 3:


Choose "Add More" if you have more then 3 pictures to upload.
Step 4:


Use the "Browse" button next to each field to select the pictures from your computer hard drive that you want to put into your post.
Step 5:


Upload you pictures to Photobucket by clicking on the "Upload" button after your pictures are selected.
Step 6:


Copy the IMG CODE tag onto your clipboard. The IMG tag is found in the forth field underneath each picture in your Photobucket album.
Step 7:


Paste the IMG tag from your clipboard into your post.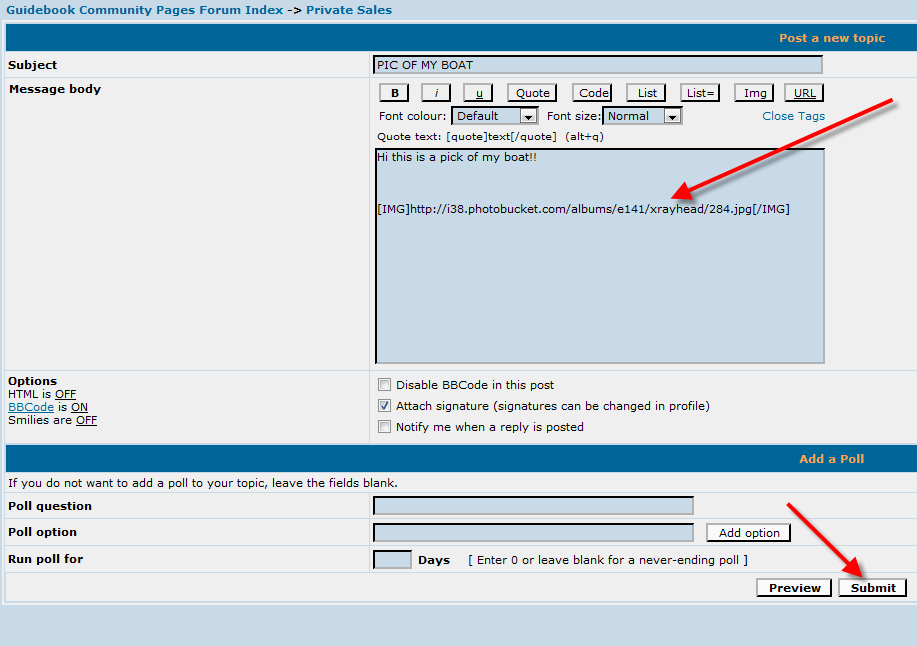 Adding more than one image!!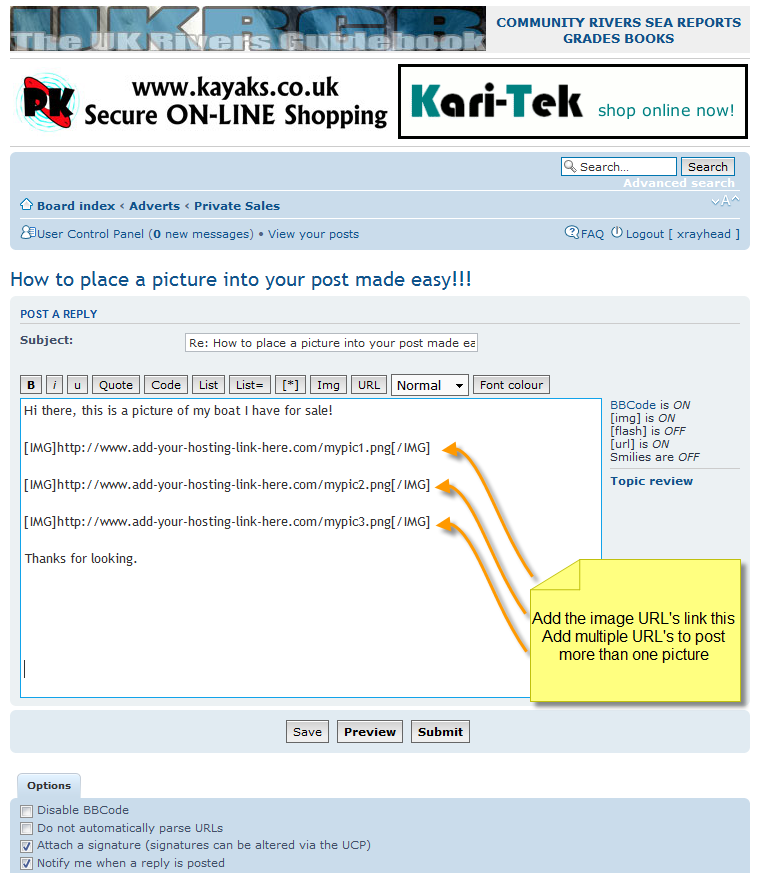 Step 8:


Now hit the SUBMIT button and that's all there is to it!!
Other site's I've used bellow:
http://imageshack.us/
.