Not a tomato based salad but a simple way to make flare tubes.
We recently had some guttering replaced so I decided to make some containers for my flares. In all honesty I've made tubes like this before using minicell and sundry, high quality, packing foam (which I retain in a bin liner)..., but this time I had an old and tired 'Mr Zoggs' swim float to use, and it has worked rather well.
Get the right size tube...
... cut to length for your rocket allowing extra for the foam ends, and a bit more, of course, and simply take a core of the swim float with the self same tube...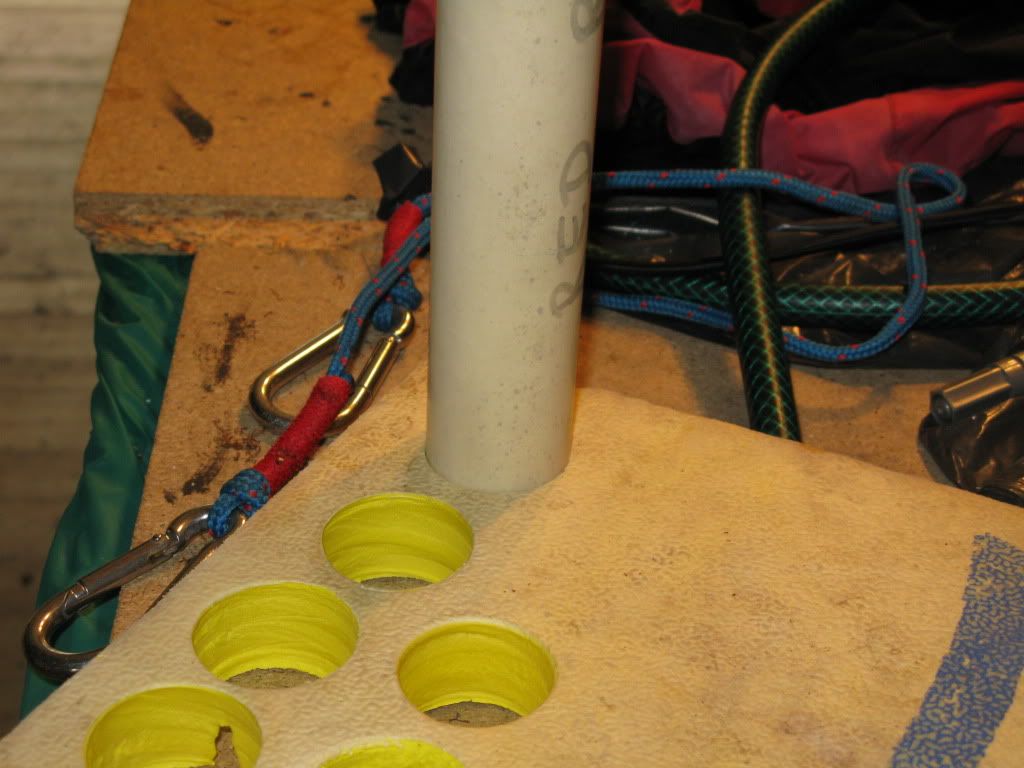 Obviously you're going to have to do the same for the other end. But, whoaa, before you do that drop a weight into the tube, a few pound coins will probably do the trick. I used a folded pocket knife, but I'd advise 'not to try this at home'...
Take a core at the other end of the tube. You'll now have a sealed tube. Shake vigorously so the foam core at one end is dislodged. If you forgot the weight, unlucky..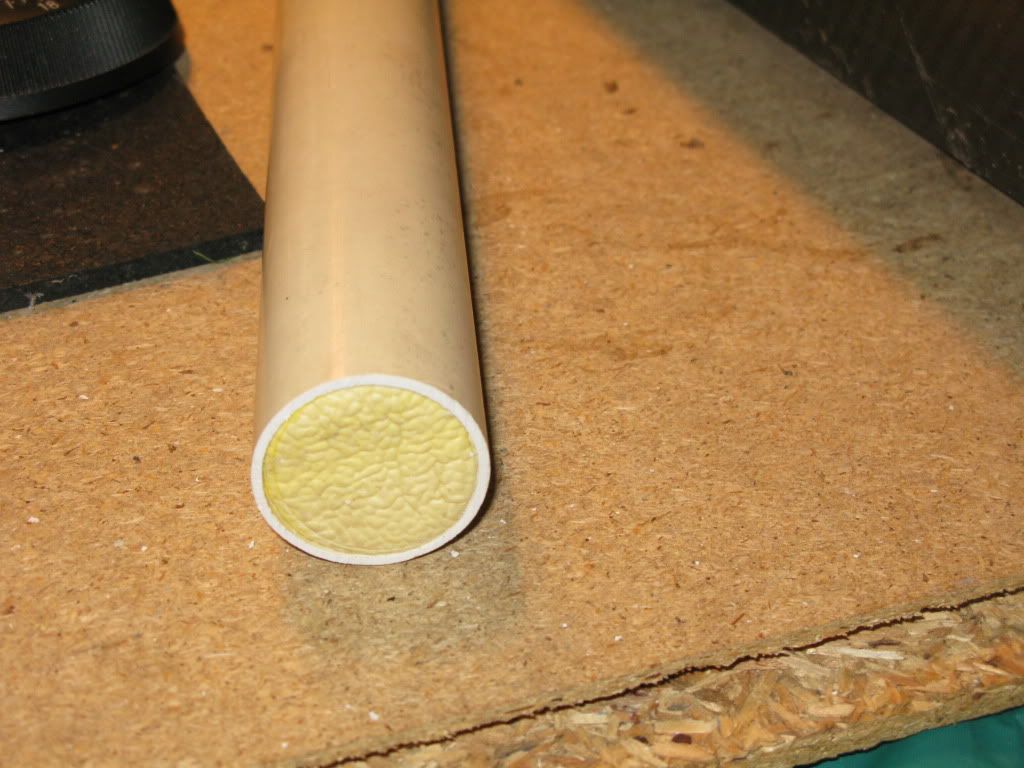 Take the dislodged plug and push a hole through the middle using an awl. Then push a length of line through using a skewer, not a skua; because then youll have to be reported..., and tie a knot in each end.
Finally pop the flare in and push the plug with tether into the end, and write a short descriptive on the tube in marker pen so you'll know what's inside. Mine's grey because I had to raid my daughters art box and all she had was 'silver'...
I originally came up with this in order to store my nasty pointy cutlery, but subsequently made a pasta store too. Oh yes, you can getta lotta spaghetti into one of these babies ....
Minicell, and other expanded plastic foams certainly work. But, yet again, 'Mr Zogg' has come up trumps. I guess you could use Sikaflex to glue in one end and seal the tether...
Tim