Hi all,
Last August Pete at Valley asked if I would like to try out a new boat he'd built. Obviously I jumped at the chance to try out a brand new design. As luck would have it the following week we had a trip planned around Islay and Colonsay, so I said I'd take it on that. Pete was pretty sure that it would perform well, but as I had never even sat in it he was a tad nervous. What if I didn't like it, would it spoil the trip? No worries there the boat was great! I took it out empty and fully laden in all different sea states and wind conditions and the boat performed well and it gives a very dry paddle. It was also truly amazing how much kit you could pack into it. A couple of weeks later I took the boat on another trip up to the small Isles. Again we had varied weather and sea states which tested the boat well. Overall I did around 450K in the boat with no name and it performed very well, very stable, which was great for me as I like to take lots of picture, but at the same time was easy to manoeuvre.
Well last week Pete asked if I would like to try out the now named Etain, offspring of the one I have in the garage. I again jumped at the chance as I knew Pete had tweaked the design and I was keen to see how it differed. It was our North west Sea Kayakers start of season meet up on the north east coast so that should be a good test for it. This boat was quite a bit smaller than the prototype I had tried, so Gill said she would try it first as she hadn't liked the prototype as it was too big!! We paddled from Scarborough to Filey Brig and back last Saturday. When we started out there was a reasonable swell but no breaking waves. This soon changed by the time we got to Filey Brig. The wind increased sooner than expected and we had breaking waves from all directions together with quite a big following sea, great conditions for testing the boat. Gill normally paddles a Nordkapp LV and when we got back said she felt perfectly at ease on the water that day in the boat, even though she'd never sat in it before and was only laden with some spare clothes and lunch for the day. Apparantly, it felt like the well behaved relative of the cheeky playful Nordkapp, but with the ability to play when the time was right. It was even a more dry paddle than the Nordkapp.
I got to try it on the Sunday, though Gill was very reluctant to give it up. The swell was still there but there were no breaking waves. It felt quite a bit smaller than the prototype but performed very well, tracked well and was easy to manoeuvre. I also like the slight recess at the knee braces so you can feel very snug and at one with the boat.
Can't wait to get two, though first I need to find space in the garage as the 8 sea boats, two river boats and all the paddling kit take up quite a bit of room!
I've put a few pics of both boats below.
Cheers,
Kev
The Boat with no name gets it's first taste of salt water!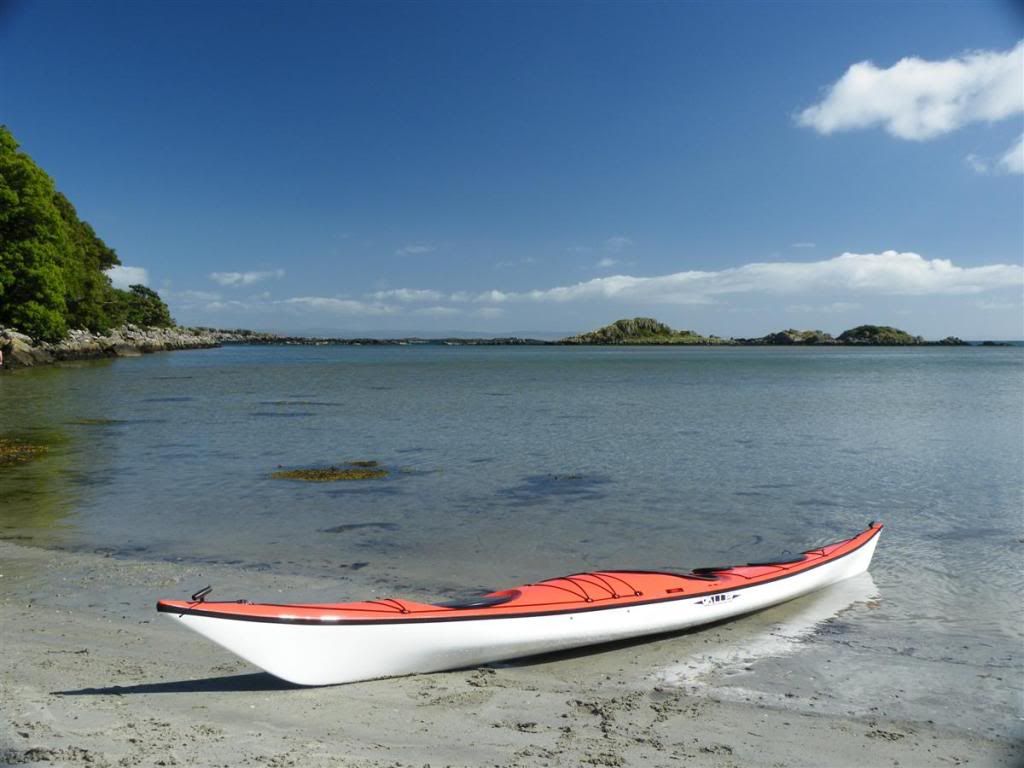 Approaching the first tide race at The Oa Islay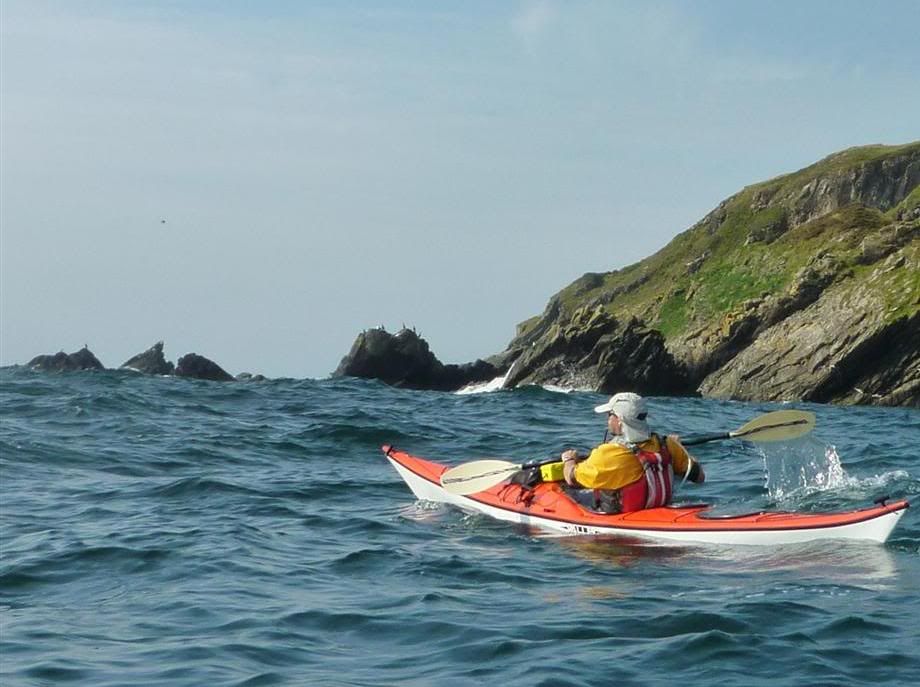 Paddling towards the bottom of the Rhinns of Islay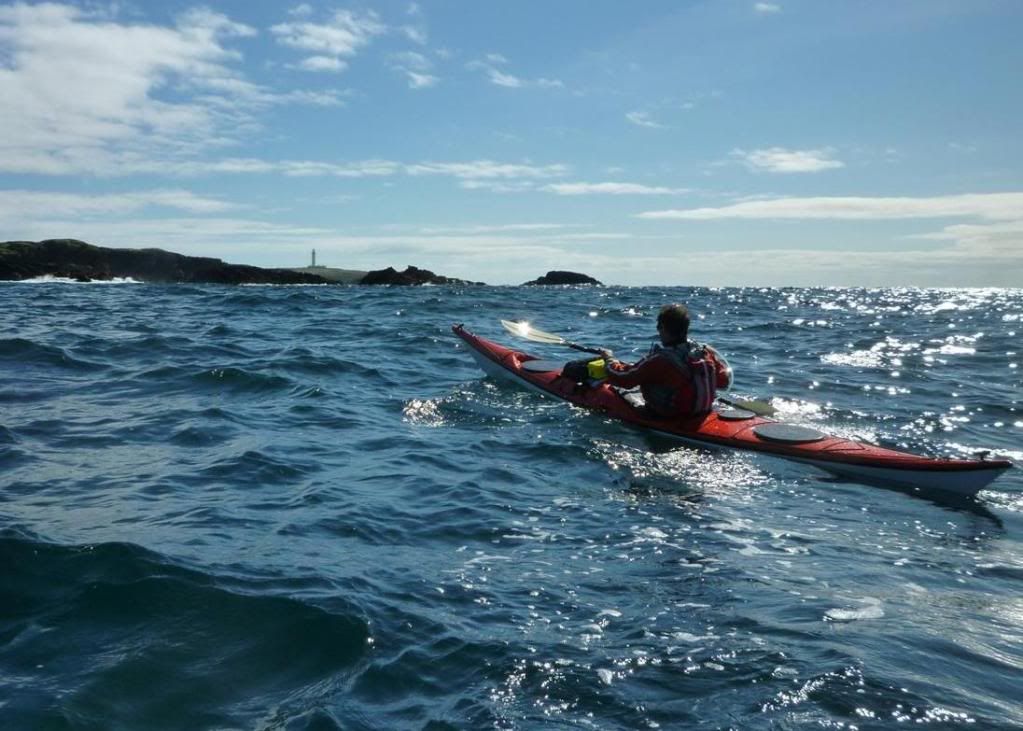 Light house at Orsay (Rhinns of Isaly)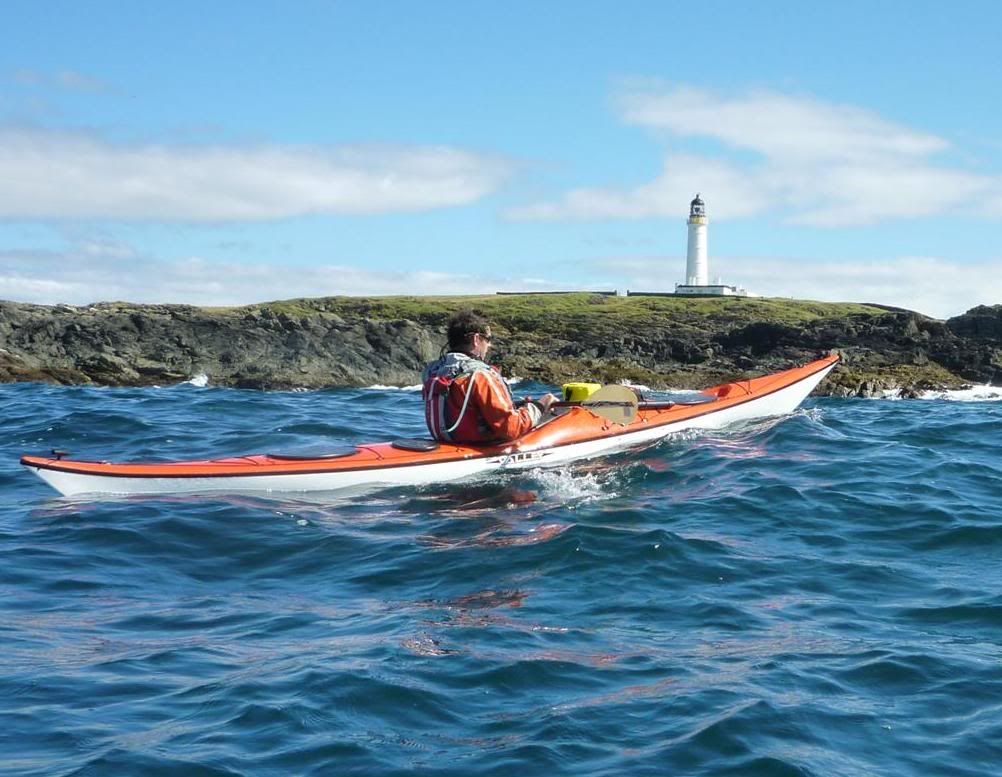 The beautiful beach at the end of Loch Gruinart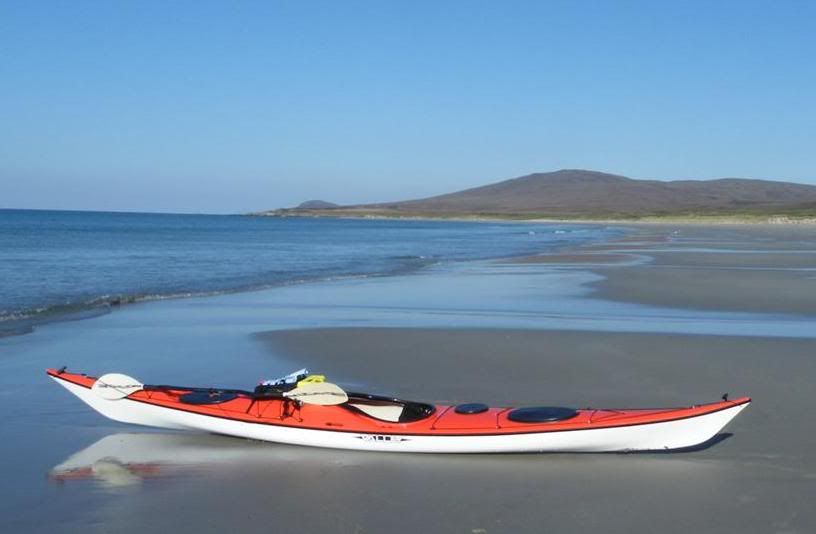 Comparison with the Nordkapp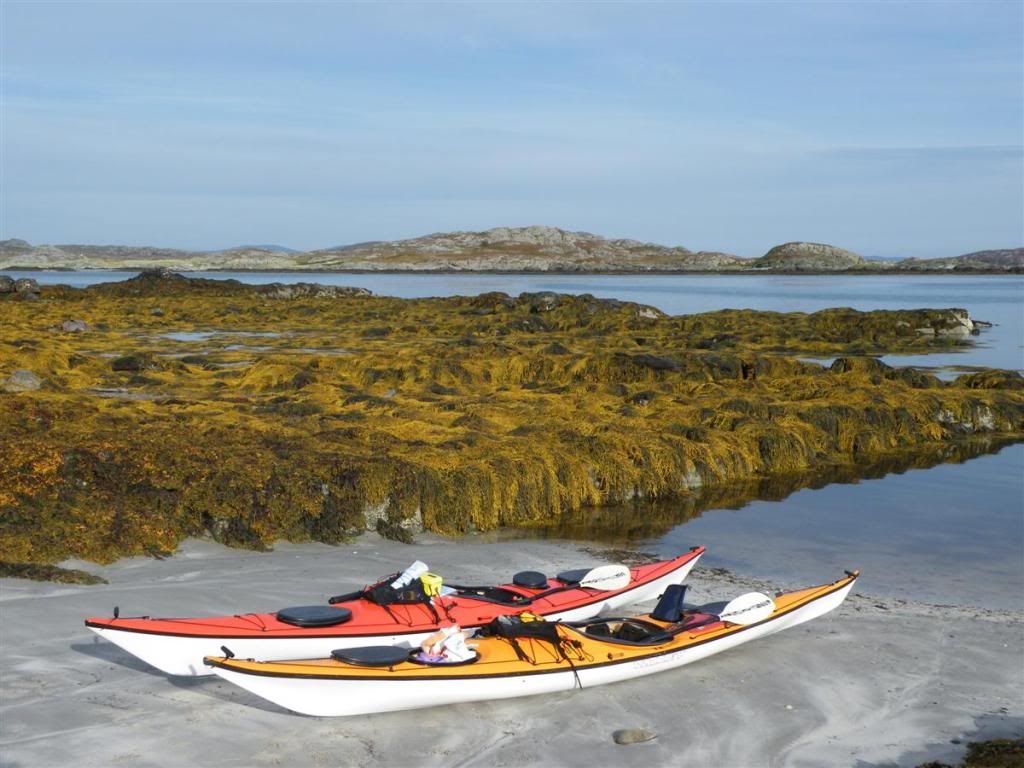 Comparison with the Nordkapp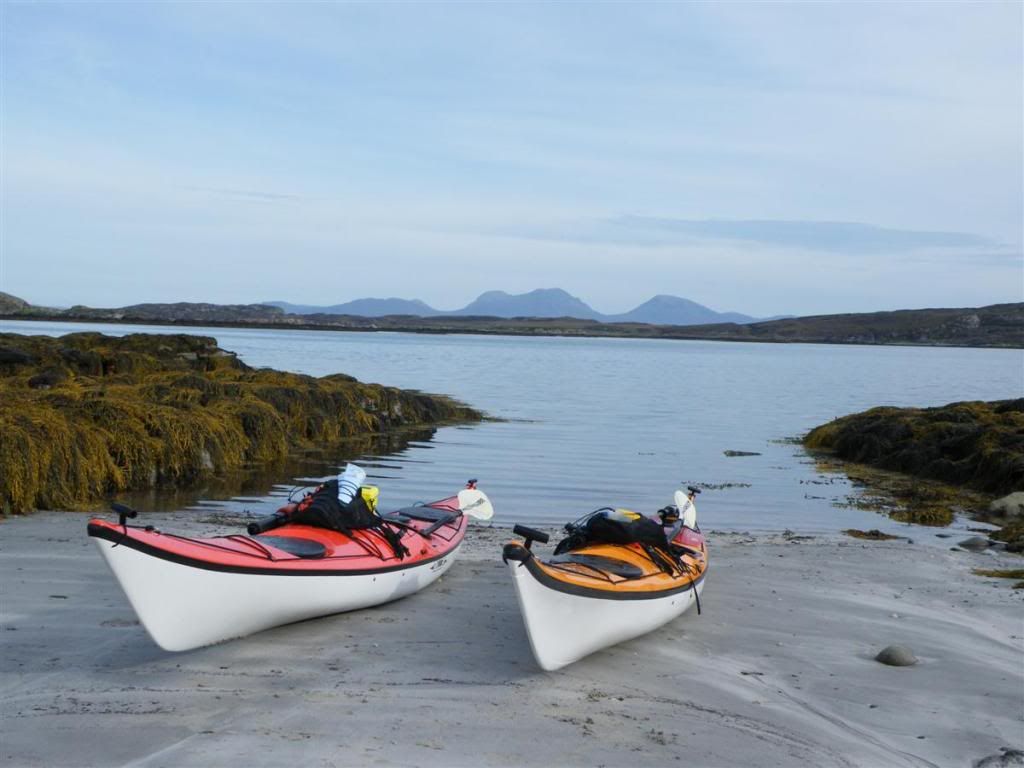 The boat with no name, Avocet, Nordkapp and Aquanaught
Sun setting over Jura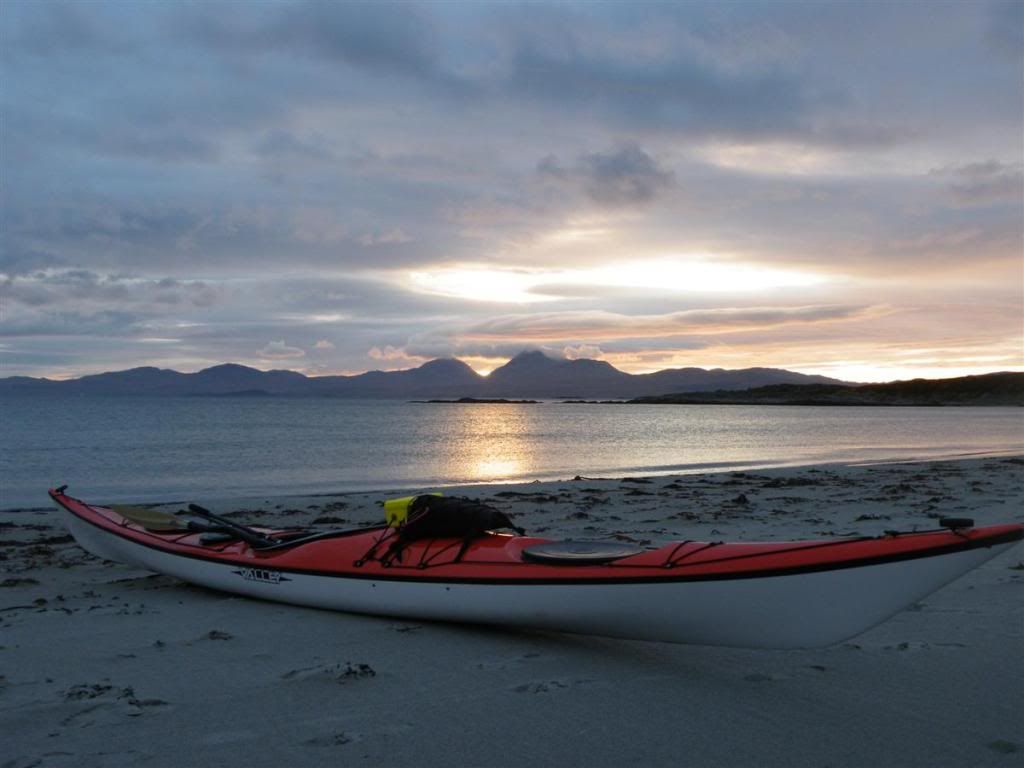 Looking across to Rum
Leaving South Bay Scarborough in the Etain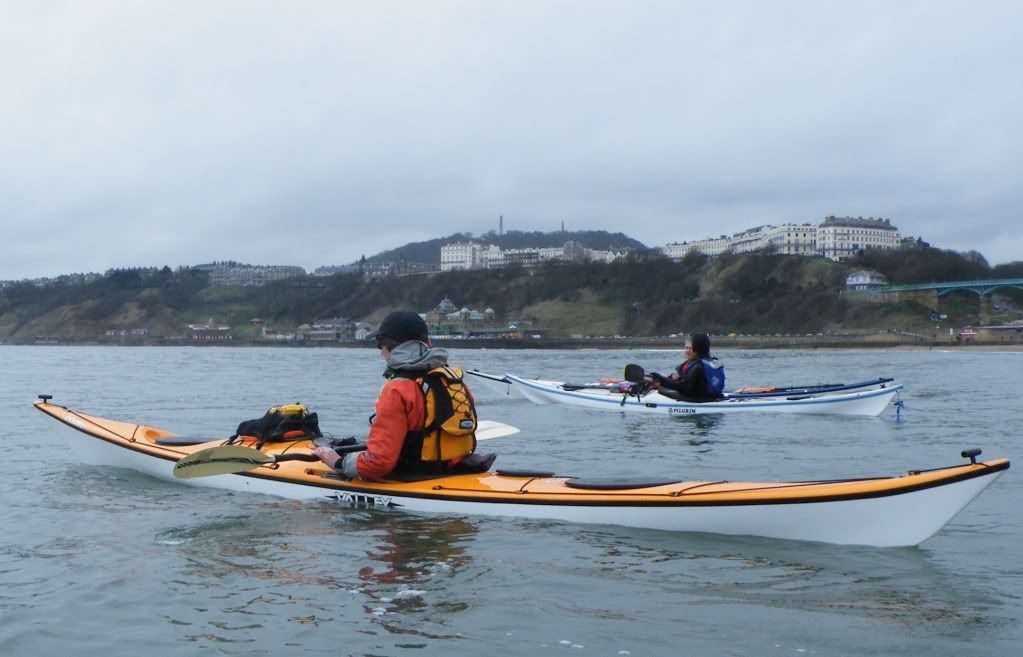 Leaving North Landing Flamborough Head
Heading towards the Gannet colony at Crab Rock