Pete Hennessy wrote:- - should I just take a dry suit, or might it be too hot? Should I take shorts and a cag as well?
Ah, the Hebridies. It might well be too hot for a dry suit - then again, at the end of July last year, on Barra I was SO glad I'd chosen this natty number from my extensive paddling wardrobe.
It was baltic, it was windy, and it was raining. I was toasty - - in a full drysuit.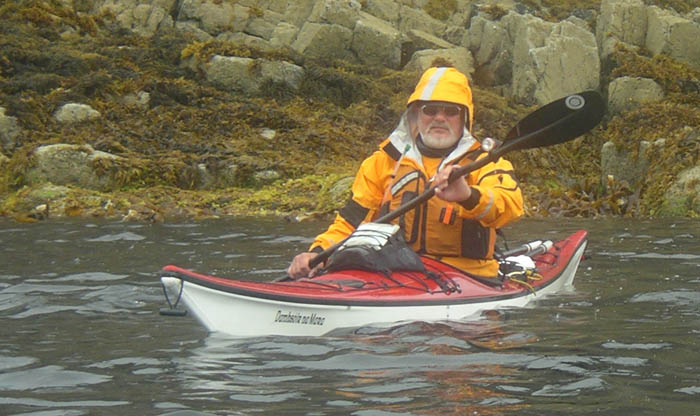 Even when the sun IS shining, you might still wish to choose wisely - this glorious little picture was taken in winds sufficiently strong to allow me to "lie" on it on the walls of the ruined black house in the Sound of Harris. At least F5, possibly bottom end 6.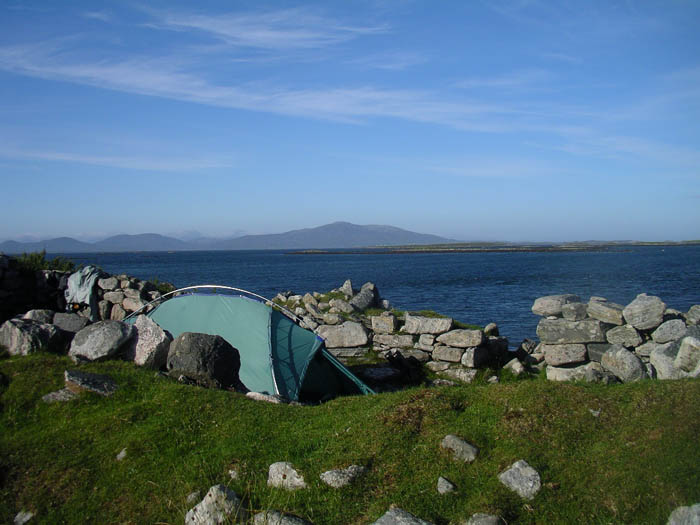 Me, I bring both - - but dont expect to wear the shorts. Whit weekend on Mull and I was wearing more than I normally wear for "winter" paddling. Then again, it could be balmy - - -
Mike.