Posts: 124
Joined: Wed Aug 02, 2017 2:28 am
Has thanked: 13 times
Any ideas what model this Perception is and age please? 12'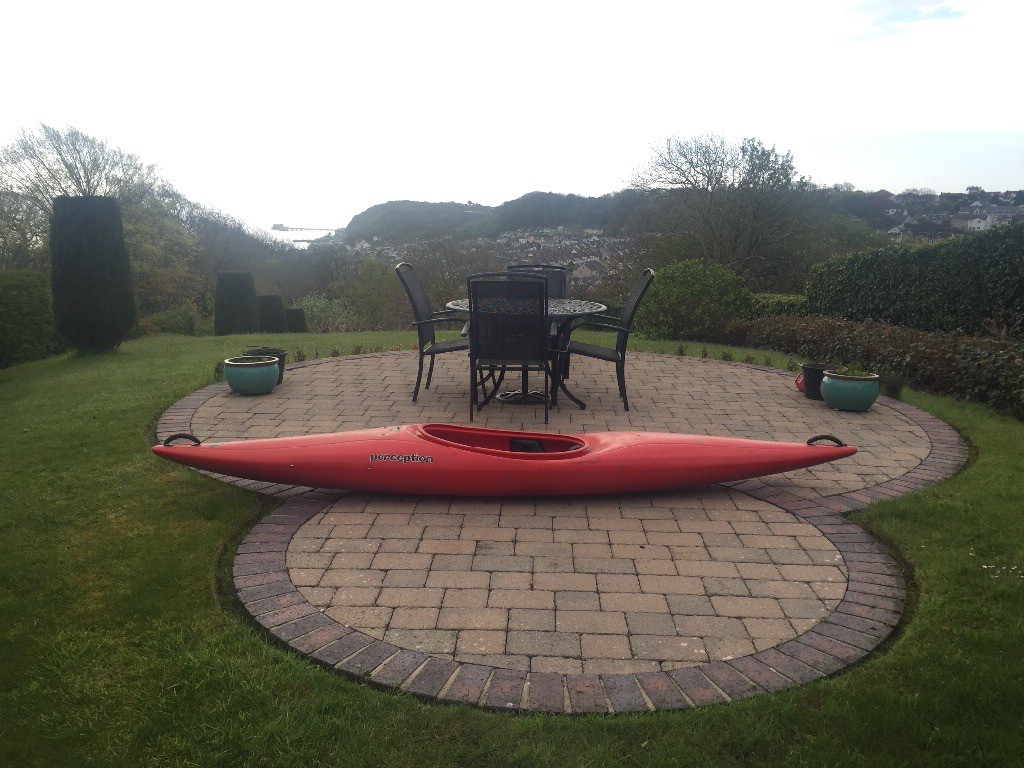 ---
---
---
Posts: 3035
Joined: Sun Aug 22, 2004 11:33 pm
Location: NW England
Has thanked: 29 times
Been thanked: 95 times
The question says 12', and I think Dancers are 13'. Maybe Corsica? It's unusual to have "Perception" written in that position, they usually have the model name there. That might be a clue to the age.
---
---
Posts: 124
Joined: Wed Aug 02, 2017 2:28 am
Has thanked: 13 times
Thanks for advice, someone is selling locally for a £100.00
---
Posts: 131
Joined: Wed Jul 25, 2012 11:25 am
Has thanked: 1 time
Been thanked: 7 times
The first ww kayak by Perception was bought by me from a now-defunct shop in North Bay Ontario. Indeed, it was about 12 feet, it was the Eclipse. Heavy on rocker, it was a pain on long flatwater to the next drop. It would surf on most anything. The Dancer came some years later, and I knew it was a hit in seconds after hitting the seat, that it would be a hit. Wow!
CELEBRATE LIFE: PADDLE by ALL MEANS !
---
Posts: 5830
Joined: Sat Sep 14, 2002 12:12 pm
Location: Sometimes Sunny Somerset
Has thanked: 8 times
Been thanked: 51 times
Contact:
Dancer Pro featured in the 2008 UK catalogue with decals there. They were 11' 7".

Mike
---