Impatiently waiting for spring and determined to develop some skills I booked a short break in Lanzarote. I thought I would share it here because I had no idea beforehand how easy it would be to arrange a totally transformational 3 days of paddling.
Primarily I wanted to work on anxieties about...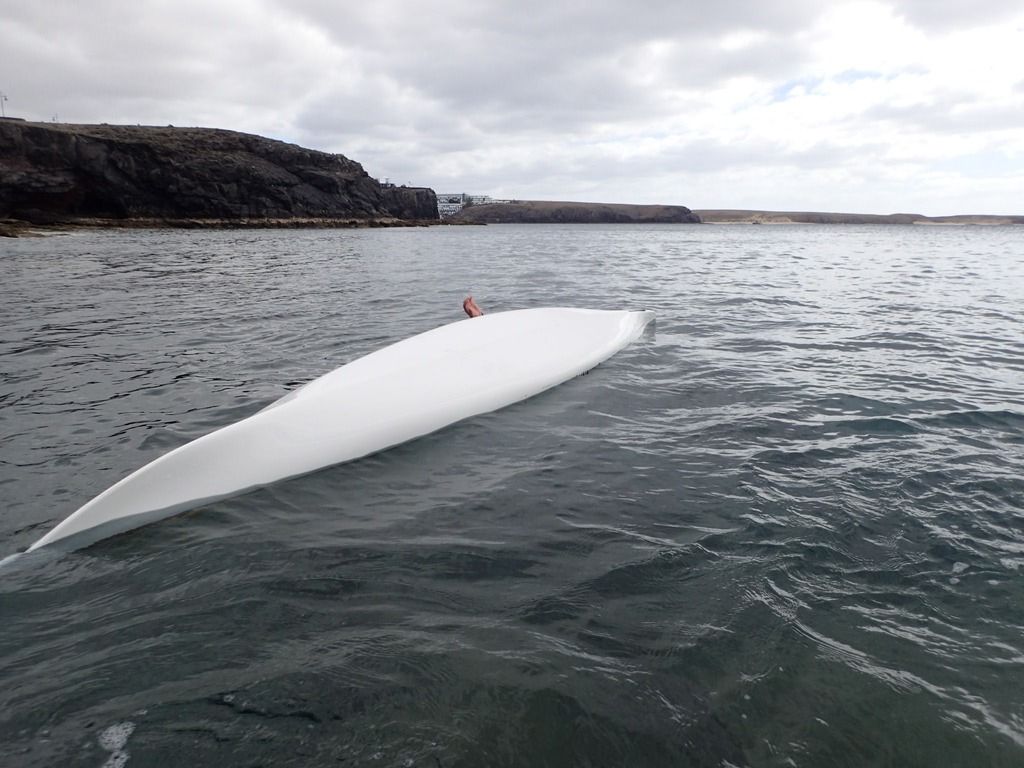 immersion. This is far easier in warm water. Especially when there are lots of fishes to distract a person.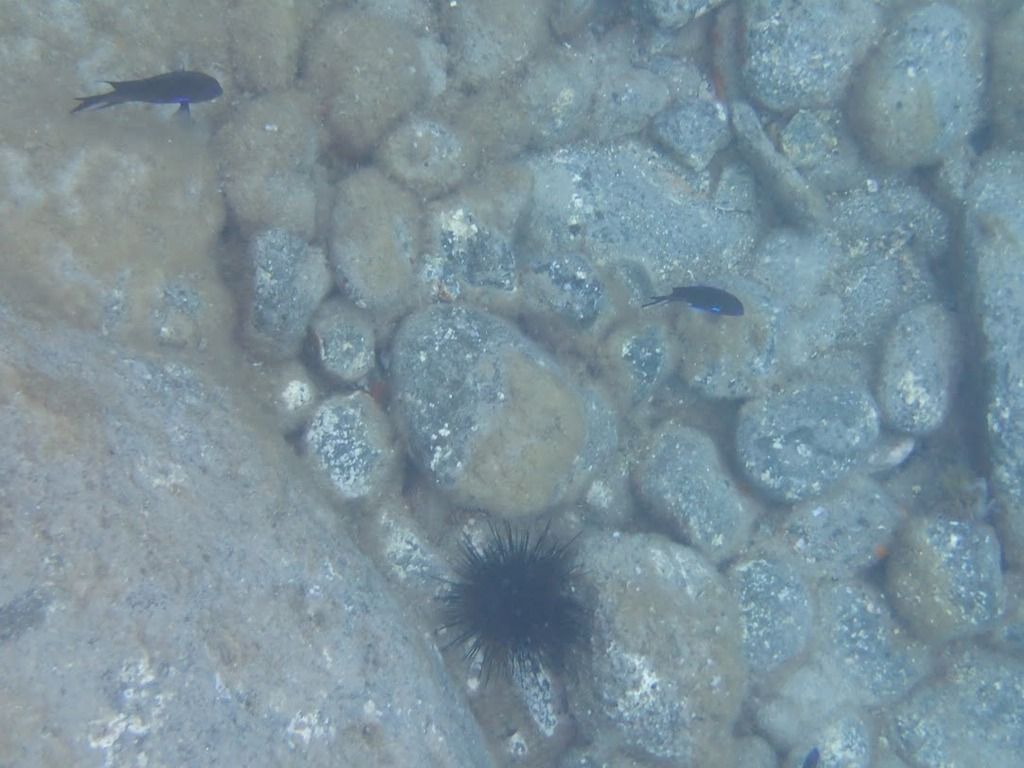 Since it was a comfortable temperature we could repeat until I became quite nonchalant.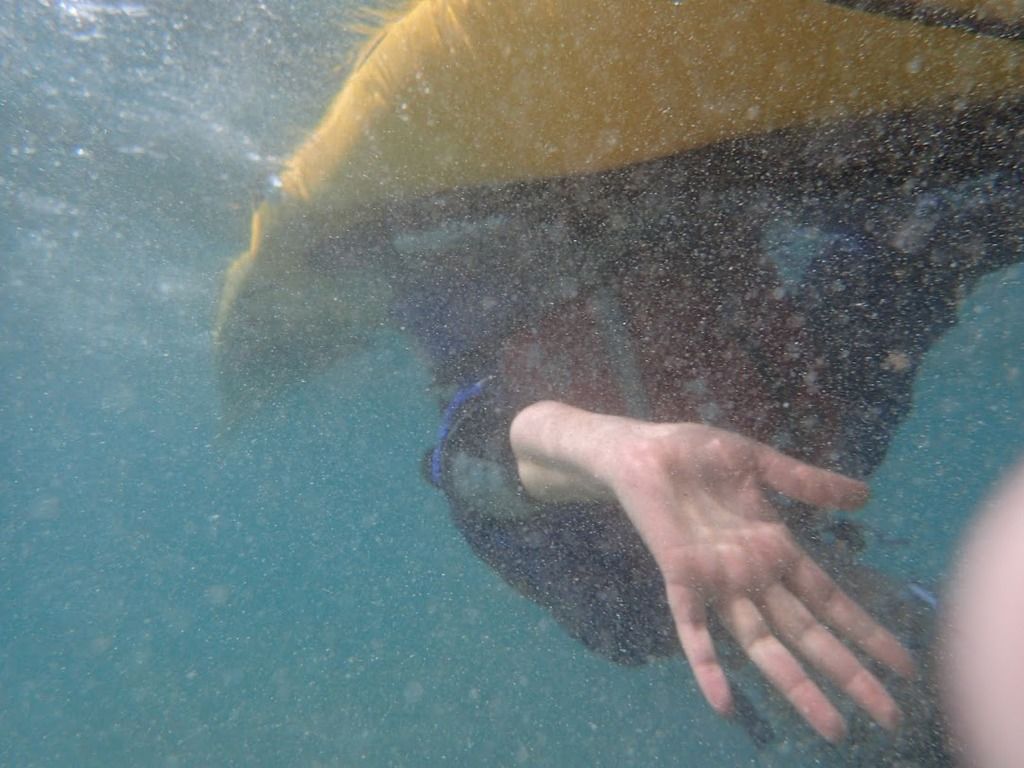 Obviously all this capsizing meant I also got lots of practice re-entering the boat and I spent an inordinate amount of time inelegantly hugging the deck of my Romany classic.
When not face-to-face with melon yellow gelcoat there was plenty to look at, the geology of the island in particular is very interesting - there is a recent lava field further north. Indeed I got to see many rocks up close since Juan 'the smiling assassin' and my 5* guide for the duration helped me overcome my concern about such things.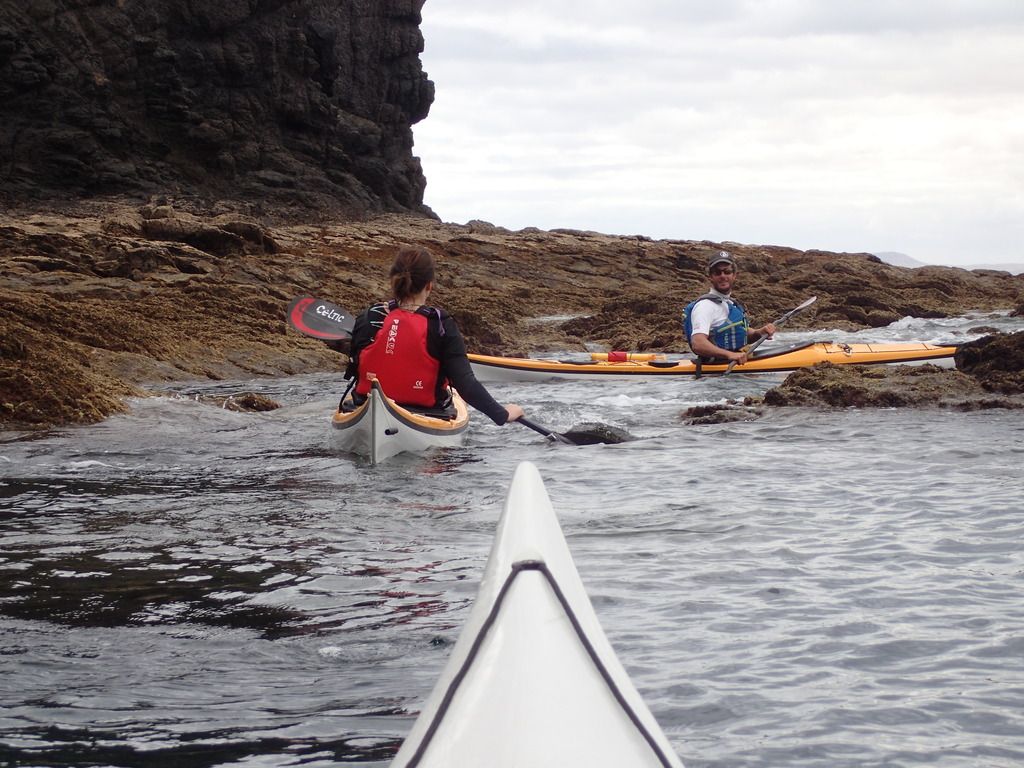 'Get closer, touch the rock', to my surprise I was perfectly safe right next to the cliff - far closer than in the photo - and actually enjoying being lifted and lowered by the swell. The occasional bump or scrape wasn't alarming to me or my guide!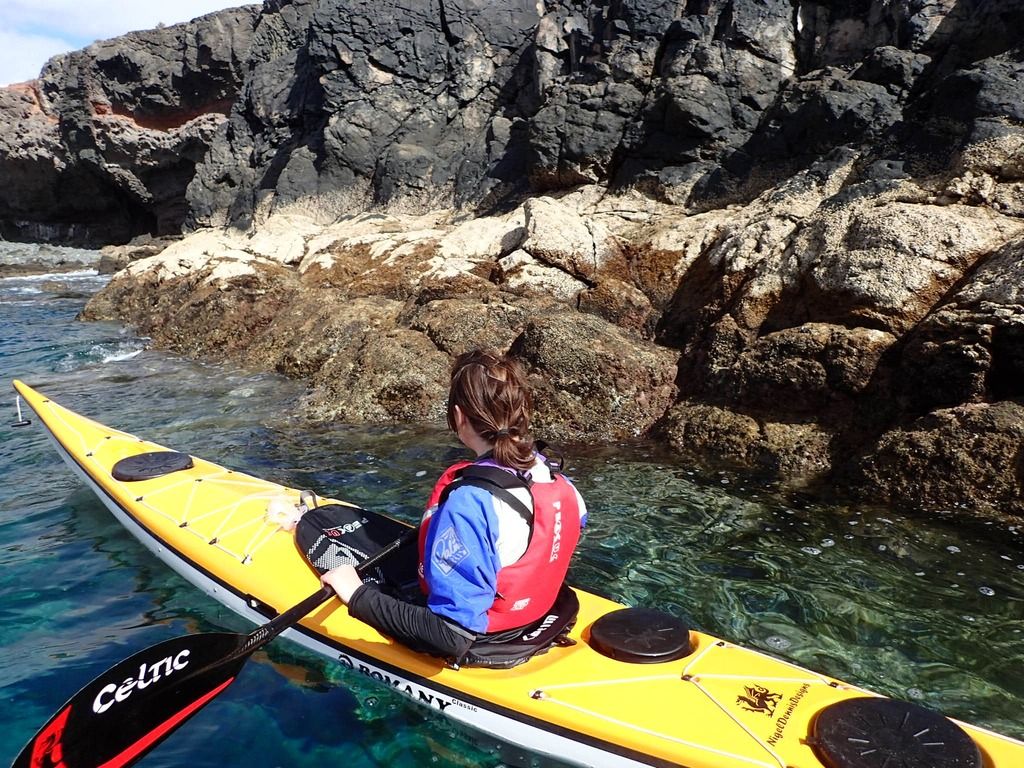 This was typical, the company are distinctly un-precious about their boats, which meant we could access these caves threading our way to the entrance at low tide.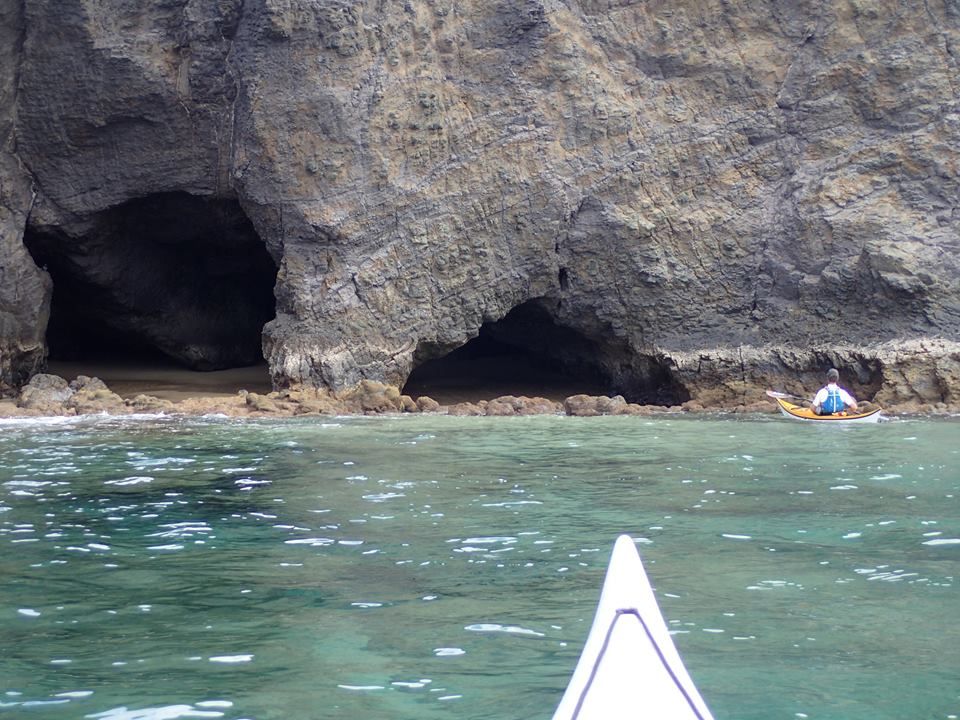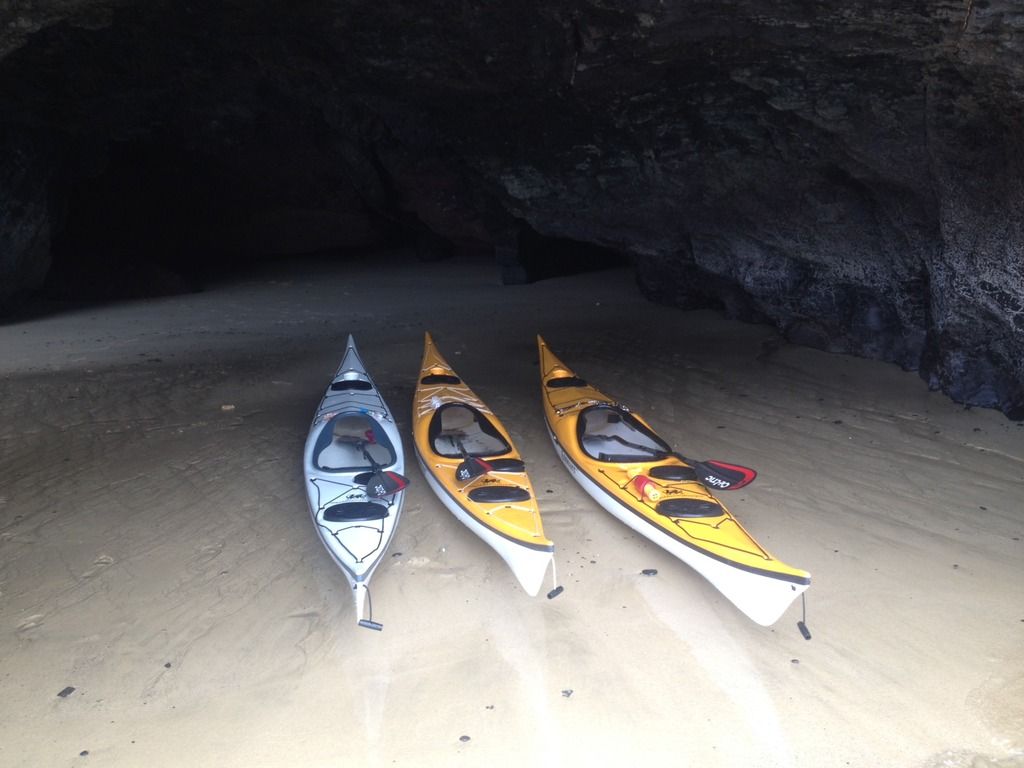 In addition we worked on high and low bracing, hanging draw, some close-contact tows... In only three days I achieved much more than I had hoped for.
So I would really recommend both the location and Sea Kayaking Lanzarote (
http://www.seakayakinglanzarote.com
, as well as coaching they do trips around the coast and rent boats to the suitably qualified). The logistics were so straightforward - Sarah (who joined us on day 2 with her camera and then kindly provided a folder of photos) dealt with my booking for the coaching sessions and since I stayed in Playa Blanca I was also collected and dropped off every day from my accommodation, leaving companions free to do their own thing. Flights are incredibly cheap from the UK, and I would also highly recommend the villa I found on airbnb - the owner kindly booked transfers, really it couldn't have been more effortless.
Air temp was at most in the higher 20's and with a constant wind it was very comfortable, water temperature I believe was 18 degrees, and I was comfortable in rash top and leggings and the company provided a shorty cag to keep me warmer when I was spending a lot of time in the water. In fact had I not been taking work I'd have fitted all I needed in hand luggage.
I was sorry to leave.