Firstly I just want to say hi to everyone out there. Signed up to the forum a few days ago and have been reading all sorts of brilliant info. I am living in sunny Somerset and never owned a kayak before now.....
This leads us onto the what have I done part !!!! Basically I was visiting with my Mum over in Camberley and just browsing eBay like you do and spotted a listing for an 18ft sea kayak. It had been in storage in the boat yard of Reading uni for some years apparently and not used, so finally the decision was made to sell it. I have wanted a sea going kayak for some time but couldn't afford one. Then this one appeared. Maybe some of you may have seen the listing but it was posted with a starting bid of £100 and a buy-it-now of £160. It had only been on for about 10 hours most of which was overnight and ebay was showing that there were already 16 watchers. As I was only staying with my Mum for the weekend I decided on impulse that £160 was not unreasonable so I hit the buy-it-now. I didn't have any roof bars so managed to get a set again from eBay locally which were finishing in a matter of hours for a fiver !! OK so all going well so far. My mum had a roll of carpet underlay in the garage so I rolled it around the roof bars until I had two 5-6 inch thick pads and then bought a couple of 5m tie down straps from Halfords... I was set. Then mamanged to arrange collection the next day which was only 16 miles away from my mums.. I had no info about the kayak other than the pics and brief description .. Anyway fast forward and I now have my Kayak in my garden as I have nowhere else to keep it as it's too long to even go in my workshop which is 16 foot long ... haha didn't actually think about that bit ..
So now I go about finding out what I had actually bought .. so this is when I joined the forum. So I have been reading lots of threads and scouring pictures on google to see what I had bought. I have now come to the conclusion that I am now the proud owner of a Trylon Sea King !!! Not universally loved I gather and quite possibly not the best kayak for a complete beginner but I don't think the price was too bad. Can anyone please confirm the ID???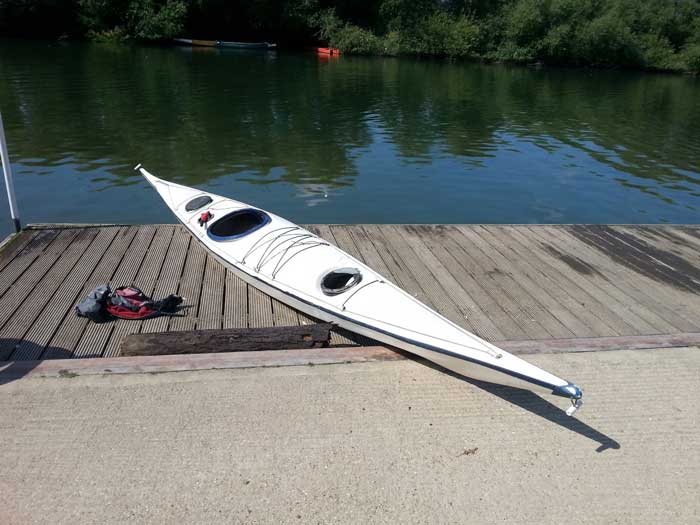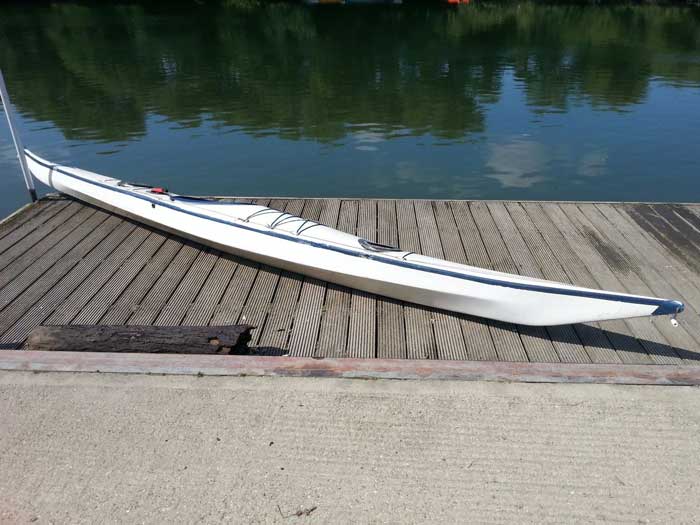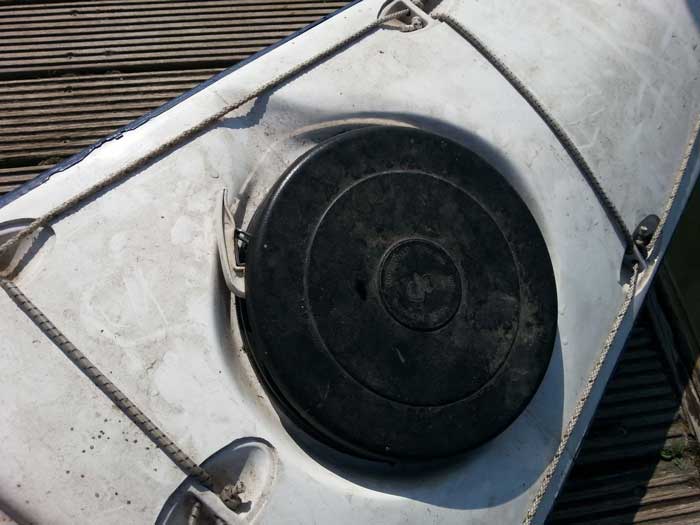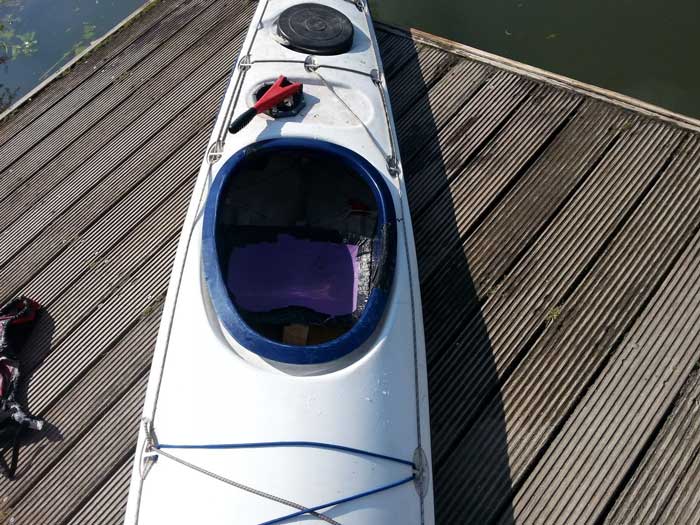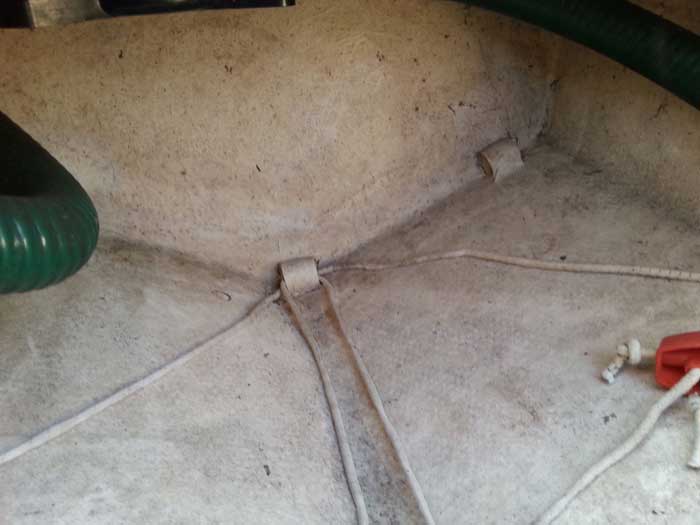 One small problem though is one of the hatch covers has completely disintegrated :( . It has an internal diameter of 19cm (7.5inch and an outer diameter of 9" . Does anyone have one of these kicking around that I could buy. Please let me know.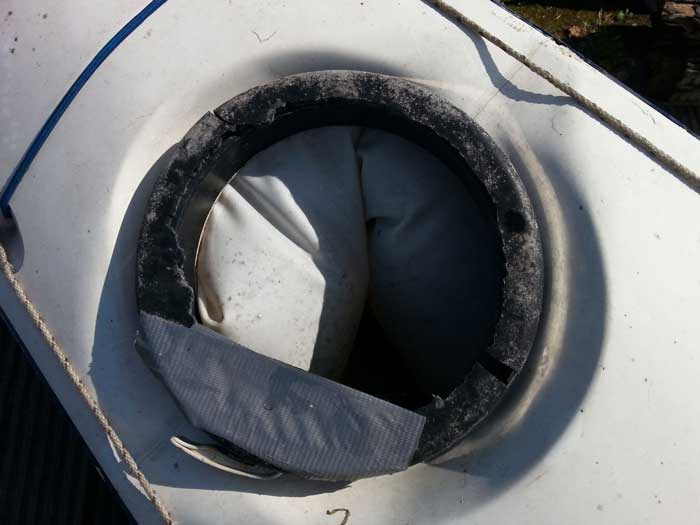 Also I cannot find a spray deck to fit the cockpit as it's very small, does anyone have an old one that I could purchase? Any help would be much appreciated..
So what does everyone think. Am I crazy? Did I pay too much?
Thanks in advance.
Dave.