A day off midweek, nice! I have one of those right up until Christmas with owed holiday so it's game on for fishing. The original plan was a north Norfolk drift for some of those hang-about mackerel and bass but with Tim having a job come up Ian and I decided to go from Gunton to Corton and then on to Hopton using the tide to make things easy.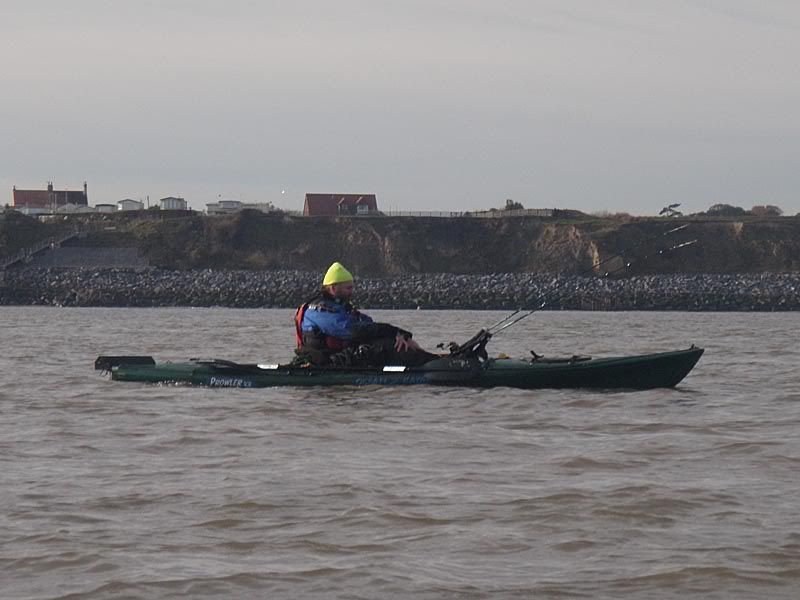 9am and we're down at the launch spot for a lazy set up and then it was into a flat sea. The idea was to drift down with feathers and bait with too much optimism before anchoring on the foul ground. The wind was holding us back and we covered the route at a leisurely 1mph until Tramps Alley when we decided that enough was enough of this biteless fishing and we paddled north at over 5mph with little effort. Such an easy day.
A few boats were anchored where I'd planned to go so we made our way past and anchored up about 500 metres downtide, well out of their way, and dropped down our baits. The whiting were here of course though not large and not in great numbers with the tide really pushing through now so after a dozen or so apiece we moved off north to the usual ground and anchored up over the beds. It was whiting from the off.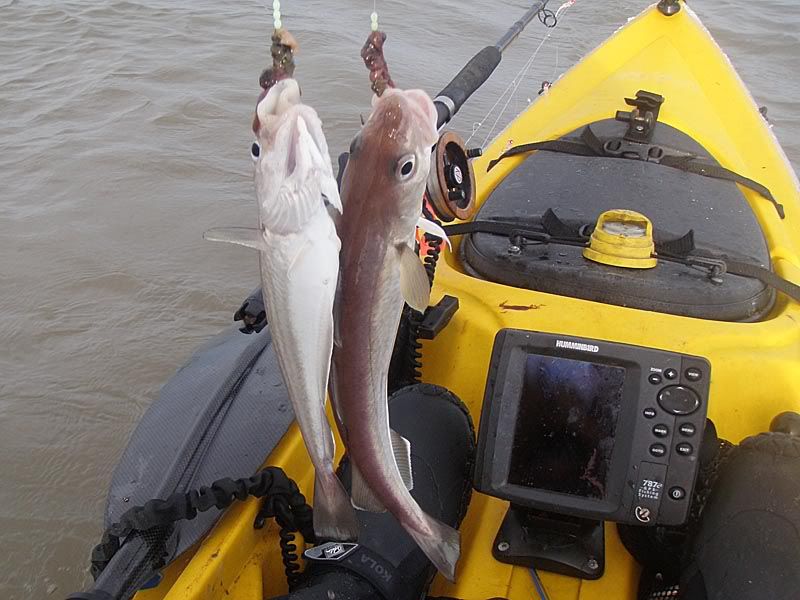 The water was very low, 20ft, and with it slowing down we sat happily and reeled in one after another. I decided to save money and stopped wasting lug on them and it made no difference – small bits of squid, whole squid, triple squid; all were ravaged and they came in one after the other. Ian was in heaven – he found the dabs and swung them in apace. They didn't like my 4/0s.
I got the Scarborough and swung it out, an orange twintail leadhead on the bottom and some size 8 crappie lures I'd picked up in the States a few years ago tied on as a feather rig. A small piece of squid on each and I lobbed it in. The first lift saw 3 whiting on and then I started to pull the odd dab up.
This continued for the rest of the day, whiting and dabs continuously but no codling.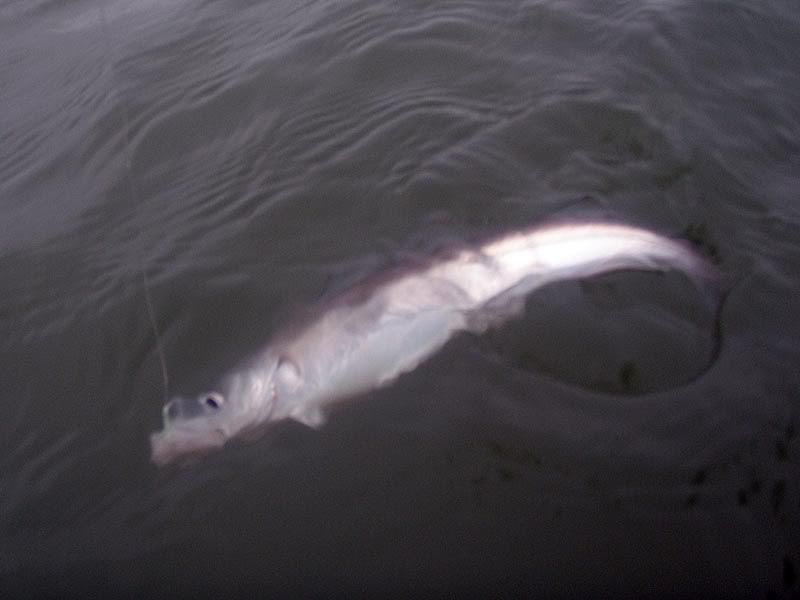 It was all good fun and leaving bites to develop in the wait for something larger meant plenty of missed bites and nothing larger. The water was clearing now and it was easily fishable with lures but with slack spinning us around we decided to call it a day and head back, especially after I lost half a wishbone rig between 3 shagging slipper limpets and a perverted baby starfish all sitting on a stone.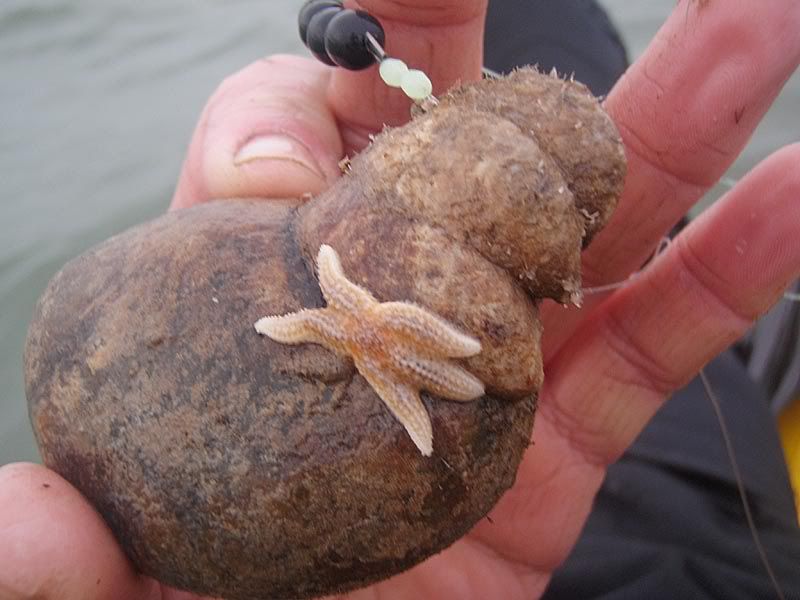 We started heading back and stopped for a brief drift with whole squid over the foul ground, Cleveland Princess being the only other boat there now and we moved off around the same time as them at between 5 and 6mph. No, I didn't get a bite.
We landed back at Gunton just before four after 6 easy and pleasant hours and headed back for coffee, TV and filleting. At least half of my whiting had gone back along with 3 dabs and I ended the day with around 20 whiting and 7 dabs coming home, the latter going into the freezer and the whiting fillets either eaten for tea with home-made horseradish sauce (finally found some fresh horseradish) or salted down to do a brandade sometime. It beat going to work for sure.