Day 1
Up to Scotland and the wonderful digs on Crinan harbour, a beautiful house straight off the slip, George a real credit to you for organising that one. We even had time for a bit of sight seeing.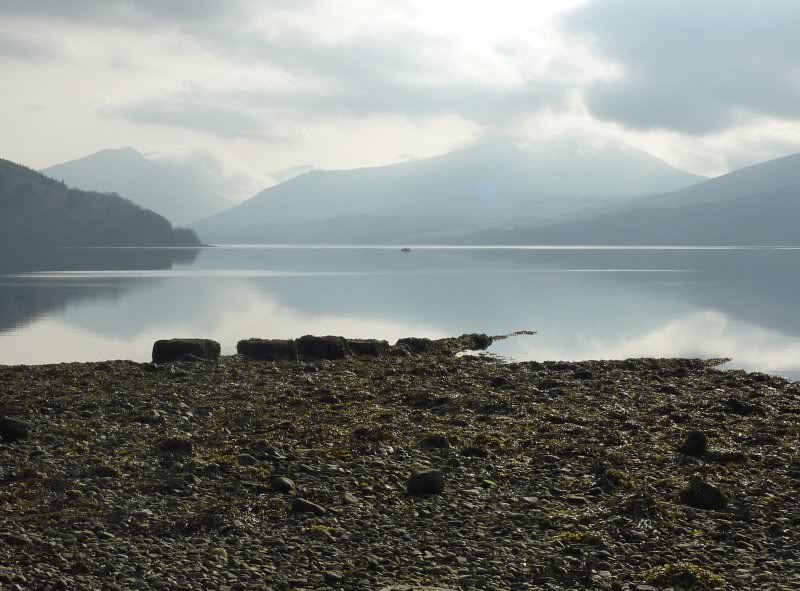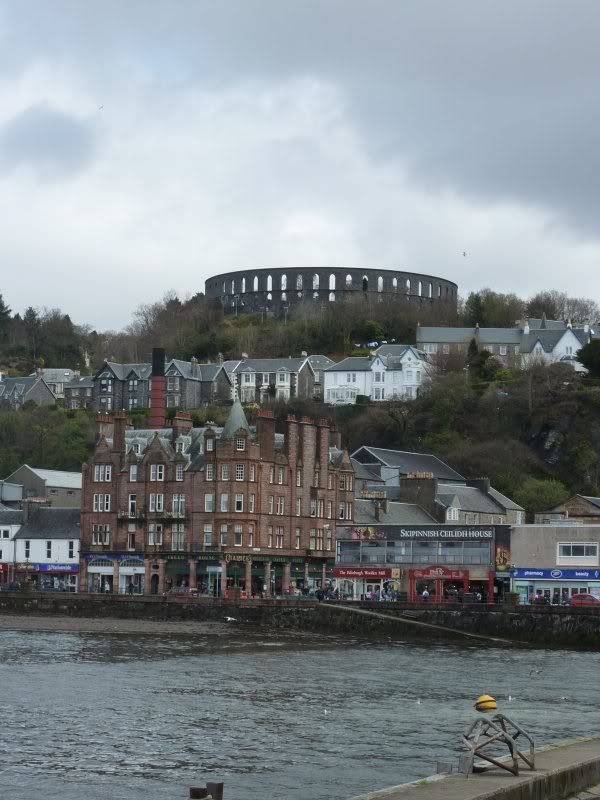 A view from the living room window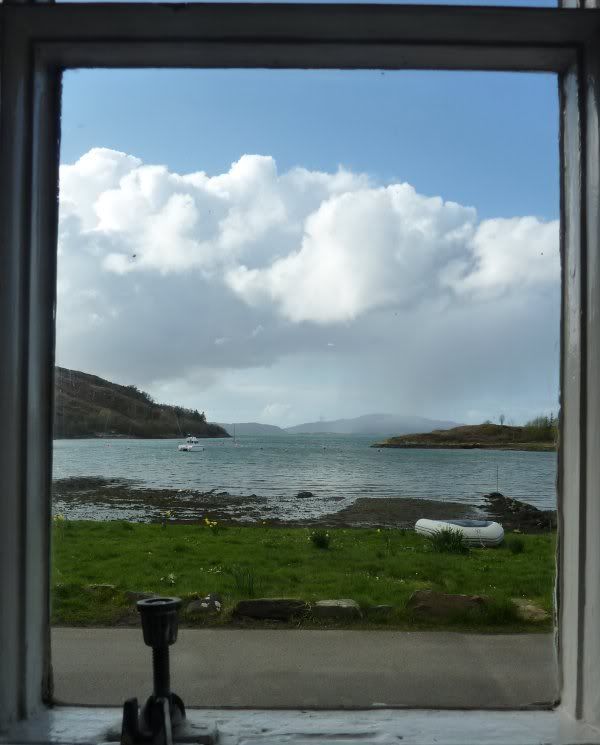 Straight out for the skate fishing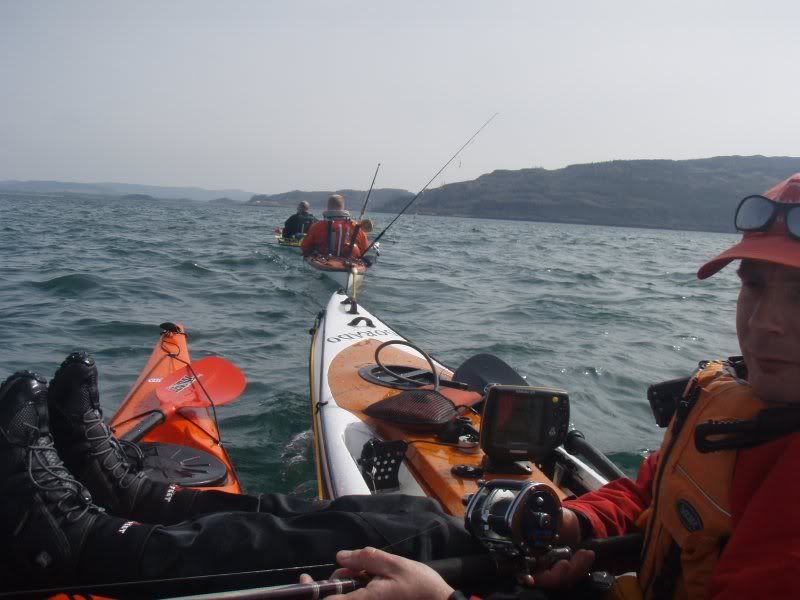 A good fish for George but lost at the side with leader in hand.
Day 2, an expedition trip organised and planned by our good friend Dave, circumnavigating Shuna and a visit to the tide race and playspot know as the Grey Dogs. On the journey was myself, Fi, Dave and his good friend Colin.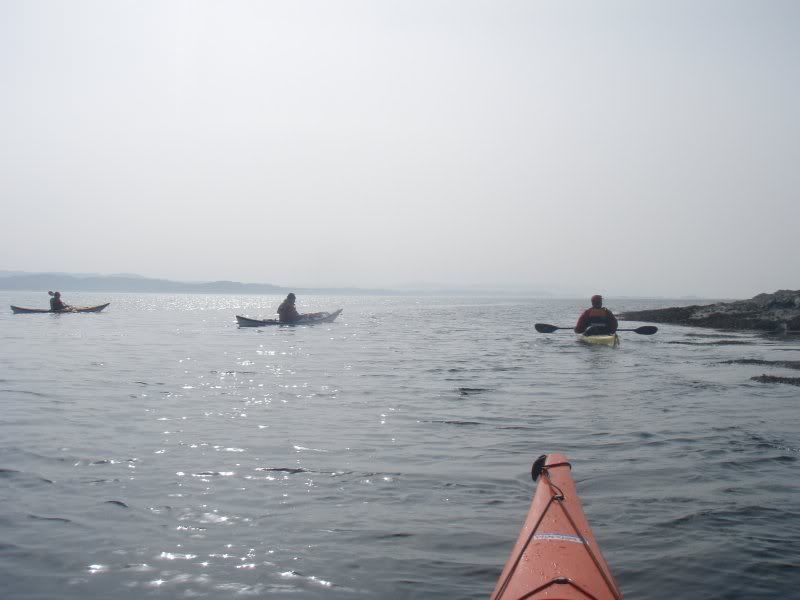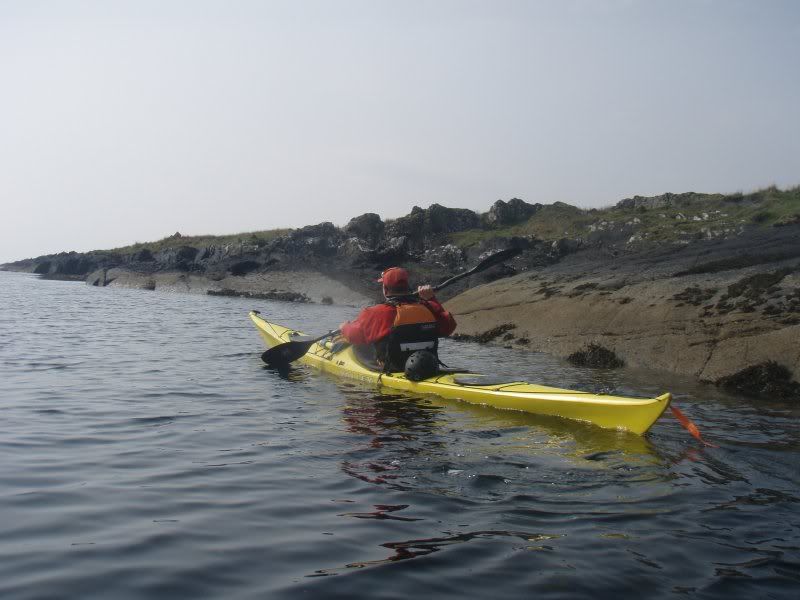 Are we going the right way? Yes we are...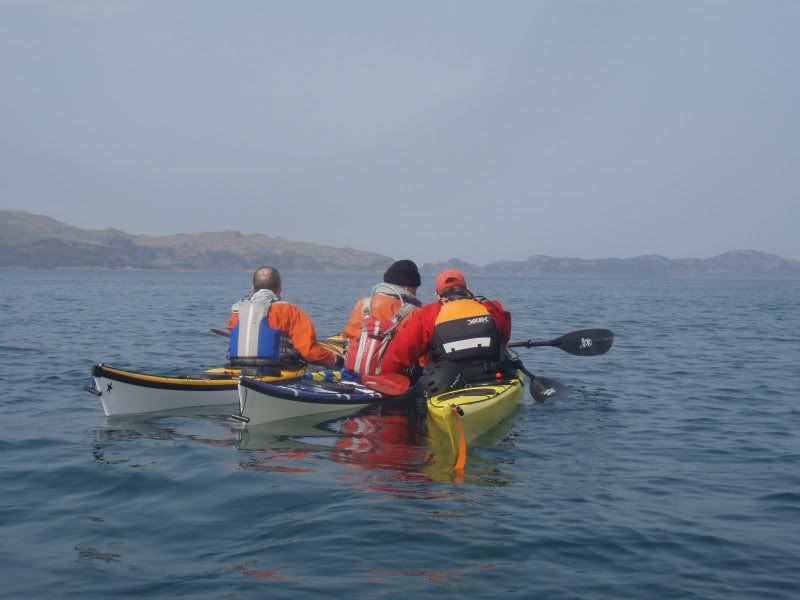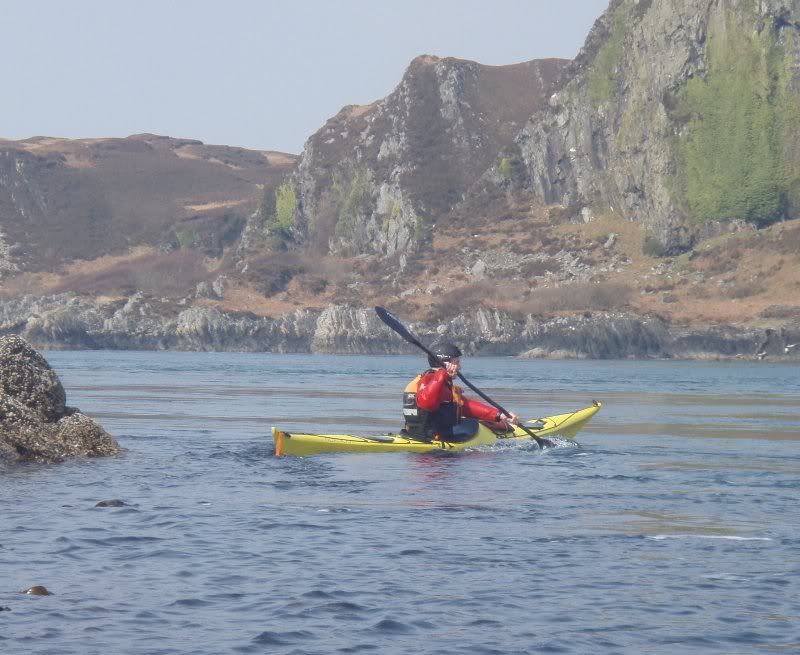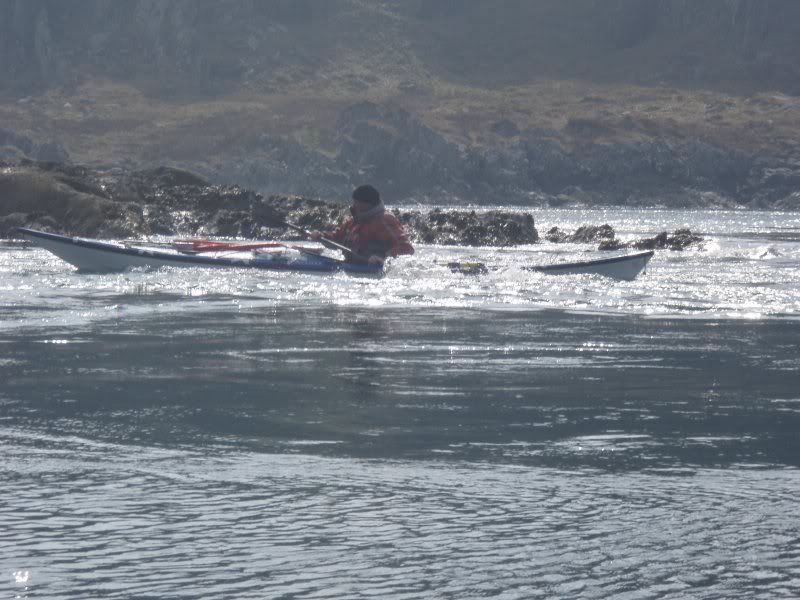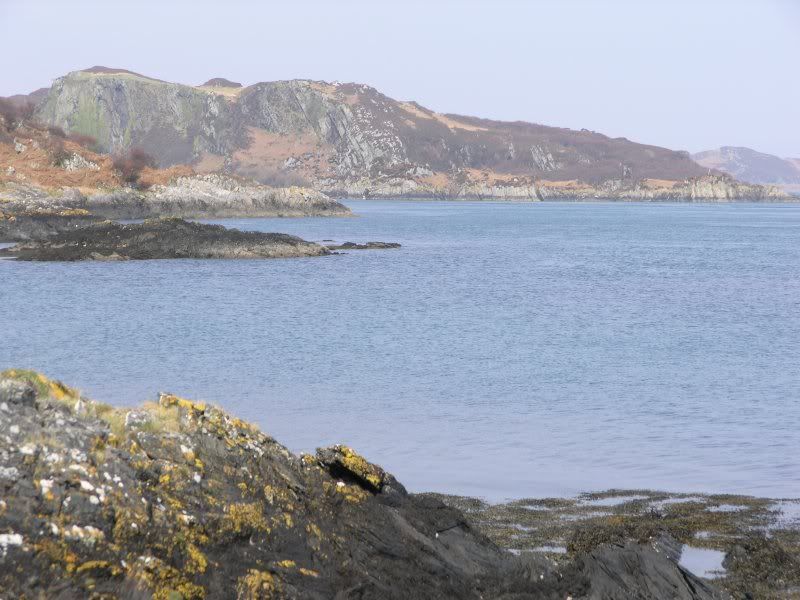 A brill paddle in some challenging waters...and impeccable planning by Dave, thank you mate. And a pair of golden eagles flying above to boot.
The next day was windy so we had a simple paddle up Loch Sween, lots of wildlife, otters, sea urchins, starfish, a real chill out, lovely.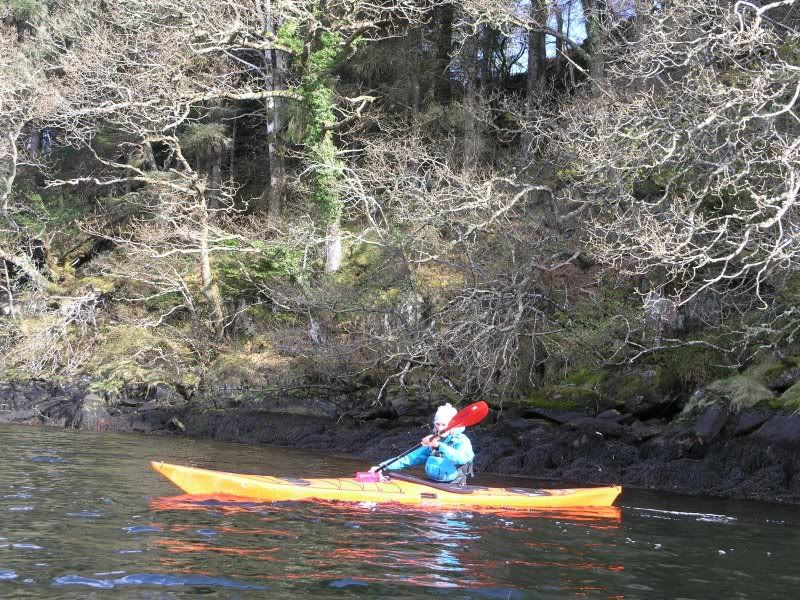 I have more photos on Fi's camera, will try and upload these later.
It has been a burning desire to visit the Corryvreckan, now this is a piece of water that deserves total respect, have a nosey here if your interested
http://en.wikipedia.org/wiki/Gulf_of_Corryvreckan
or here, Douglas Wilcox's fantastic site
http://seakayakphoto.blogspot.com/search?q=corryvreckan
There was a weather window, I spent half the night making sure we got the tides just right to enter the Corry at slack and to be pushed back out by the start of the ebb, a couple of bum clenching moments but it worked and we pushed through the notorious piece of water...job done.
Across the sound and onto Jura for lunch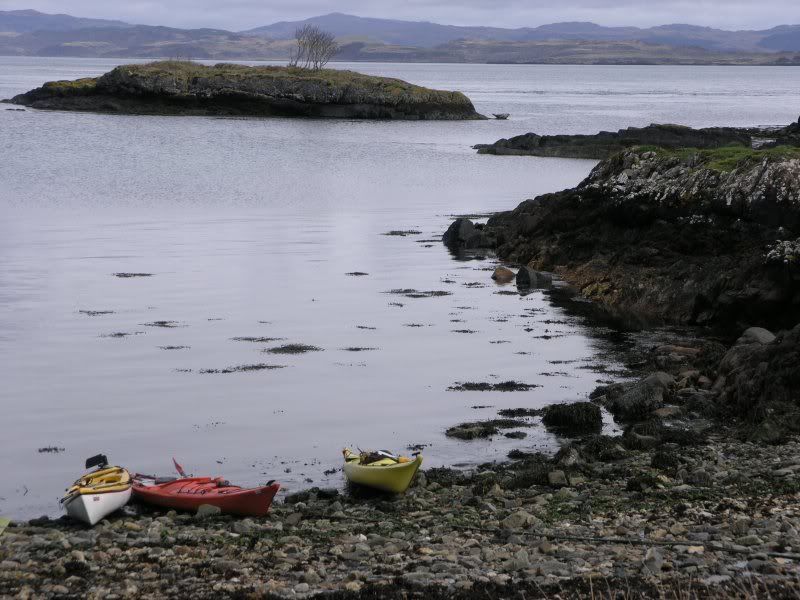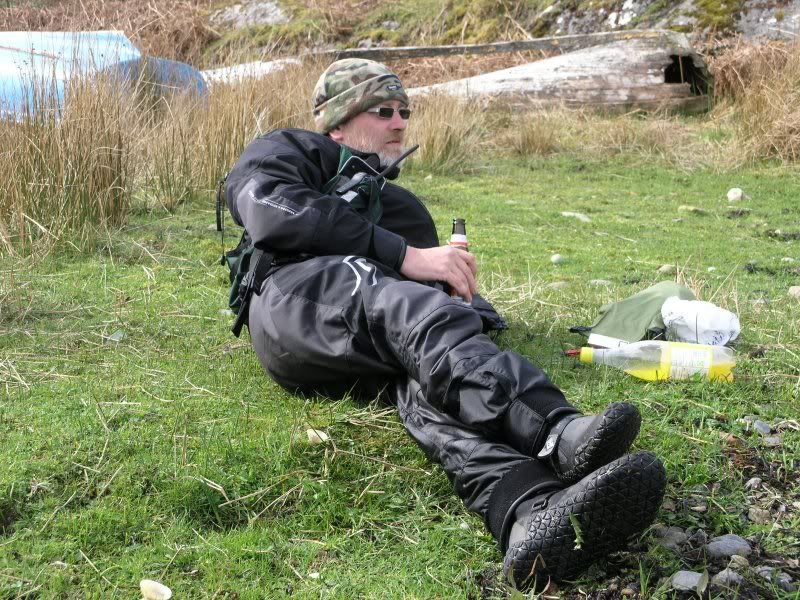 Into the Corryvreckan...
Could this be the 1st fishing SOT on this piece of water?? Well done George..
The ebb seemed to start almost immediately, huge uplifts were gargling up from the bottom, the whirlpool was just across the way....we didn't hang about, out we were spat and back into the Sound.....
While on one of our paddles we were very fortunate to see a nesting pair of Sea Eagles or White Tailed Eagles as they are also know....a wonderful sight, we managed to snap a few photos between us but they dont really do the experience justice.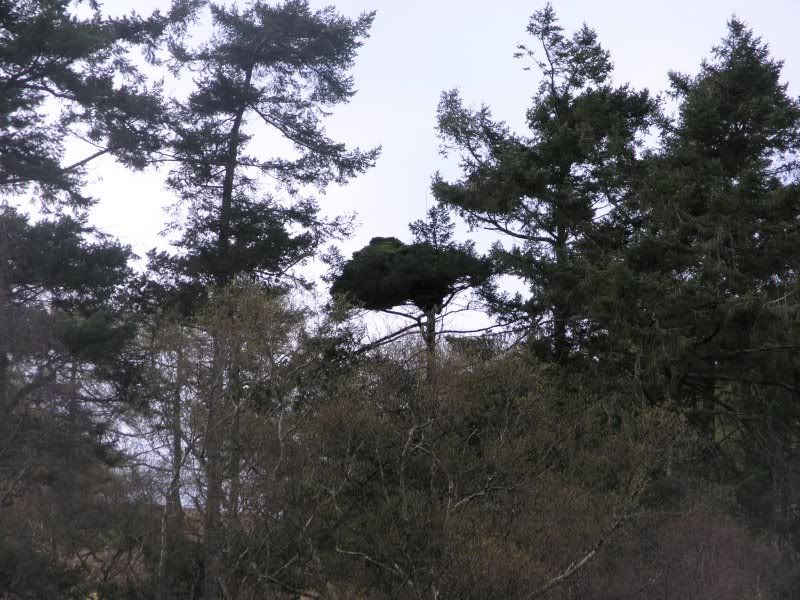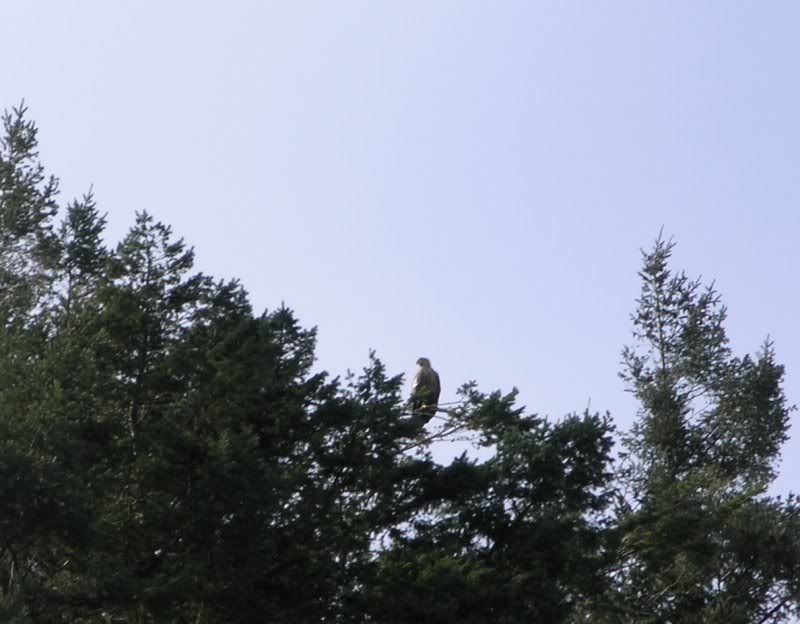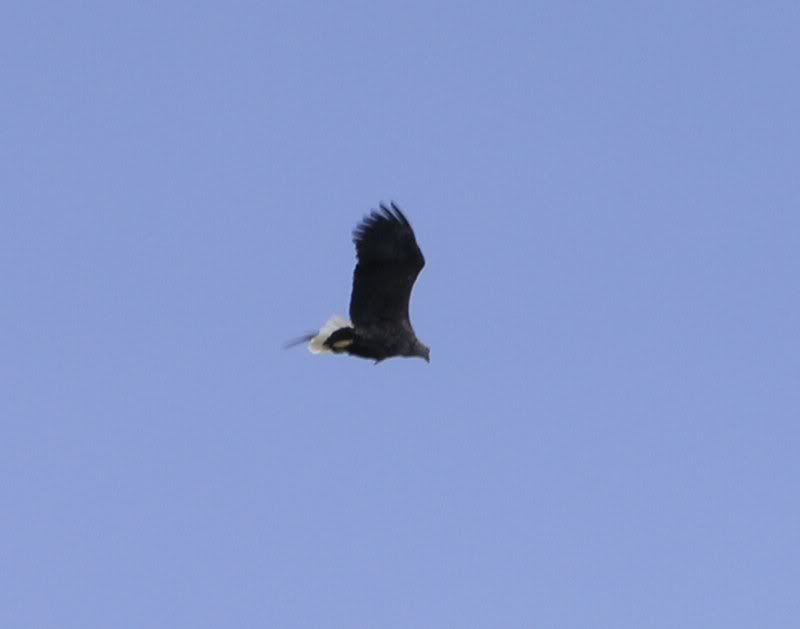 Well anyway.....back to the fishing, the last full day of our trip so it had to be done, lets go find the skate...
George is the 1st to hook one and Fi gave assistance
A fun sized one for George...
Fi wasn't so sure about that tail...
George then hooks a big girl and we land a nice fish...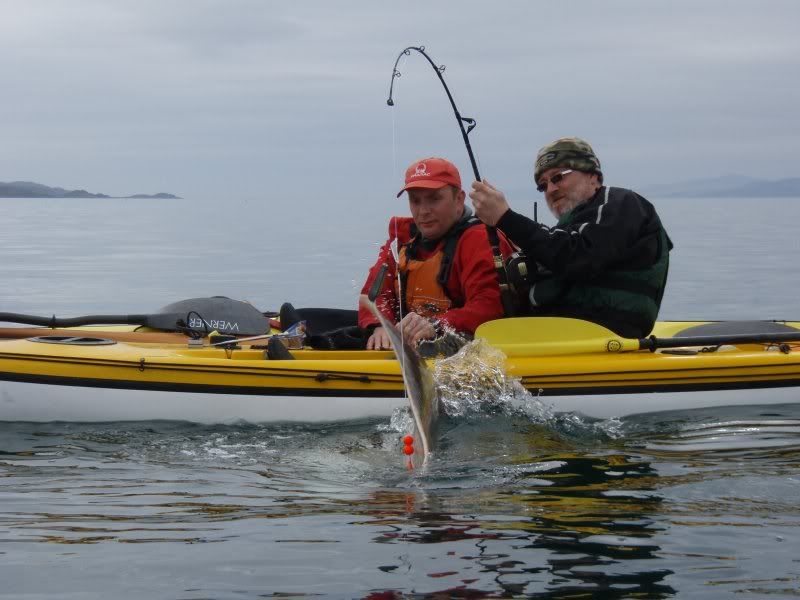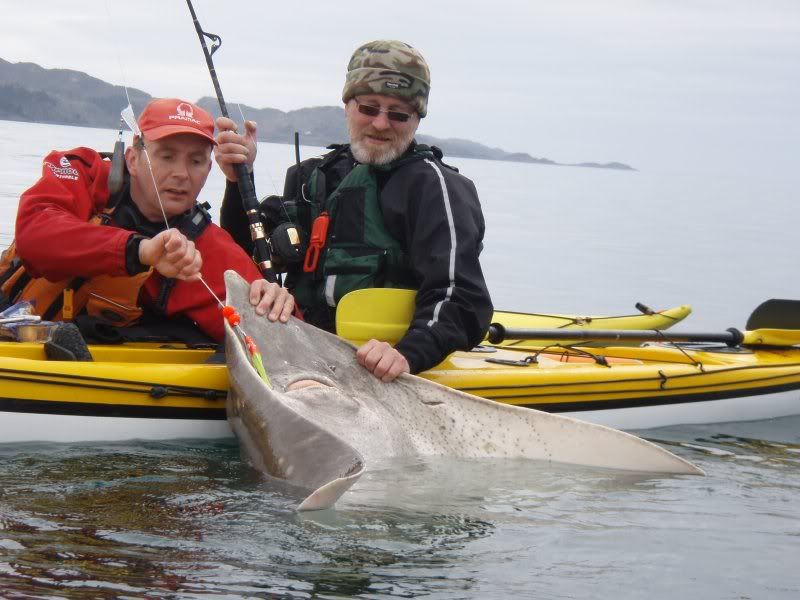 The new girl on the block still hadn't seen whisper of a fish, she wasn't so sure if she wanted to hook one anyway and was quite happy laying back in the yak day dreaming...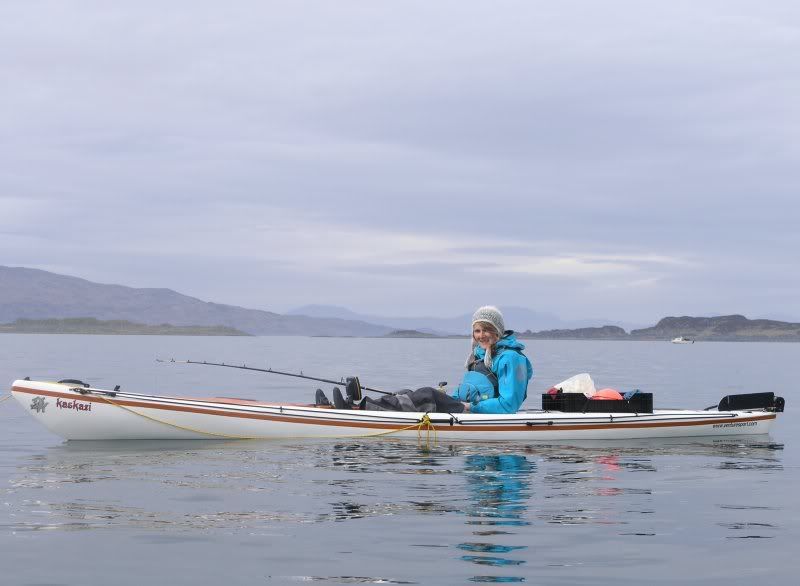 Then BANG.....her rod arched over and the tip was driven deep under the water..Fi doesnt scream much but I think they heared her back in Crinan Harbour, and the filth that came out of her mouth in the following 45 minutes is unprintable....
But with shear determination she won that fish to the surface, a big fish, a bloody great big male fish, well done girl, way to go, she played it alone and she lifted it 410 ft off the bottom alone, I simply supported her kayak.
A truelly amazing week.....thank you to all involved