The weekend started in earnest for me on Saturday having spent Friday getting ready and travelling up to Lowestoft.
I was at Gorlesdon tackle and bait at 0830 saturday morning and they thought going offshore would be the way to go as the Cod have been sparse inshore.
I had decided to try 3 wrecks in close proximity and due to the tides I decided to launch at Winterton on sea and take the flood down to the mark.A round trip of about 11 miles.
On arriving at the launch site I was greeted by the local coastguard who said they would happily register my trip.Handy,saved a phone call.
Rigged up and trollied down the beach,it was a bit blowy but there was plenty of sun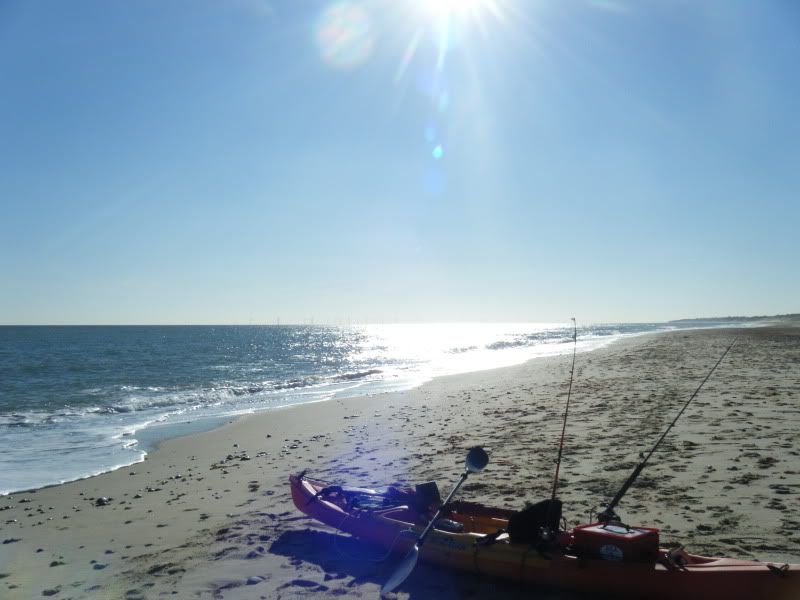 Made it to the mark and anchored up for the last bit of the flood.
Was soon into fish,trouble was they were so small that you could hardly feel them on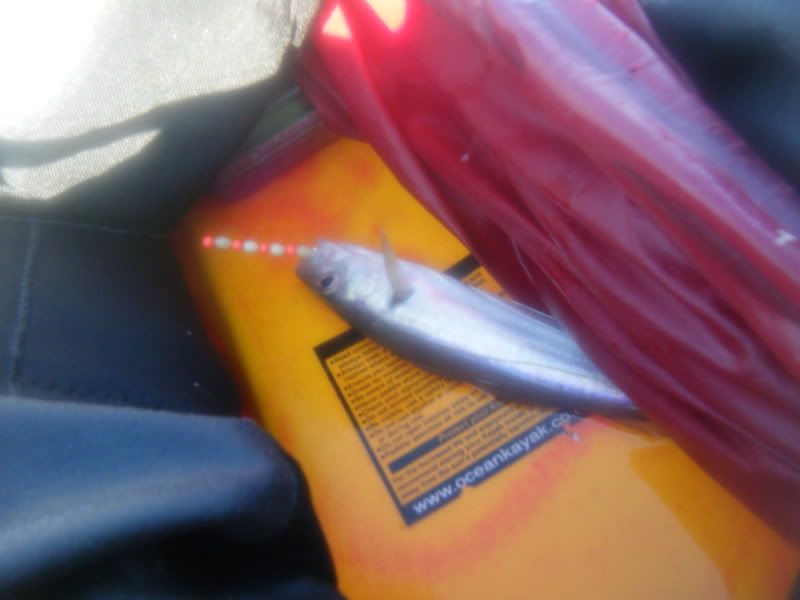 Had a few slightly bigger but nothing worth keeping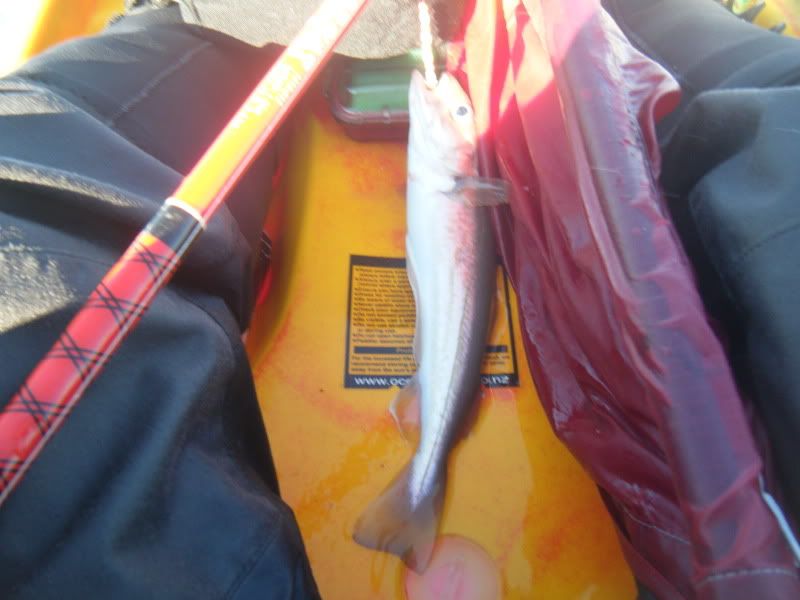 It was a nice day out by the windfarm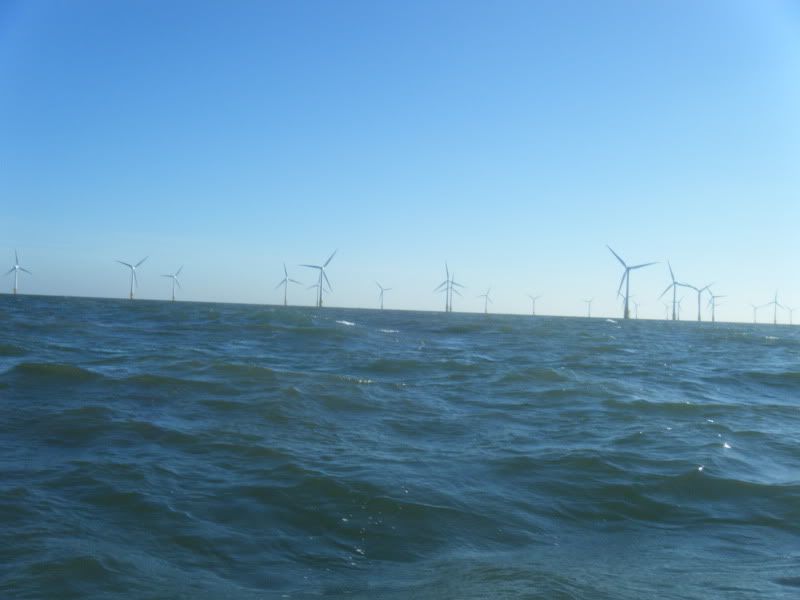 I was disappointed not to get a Cod but that's fishing.
Had a great sail back though
Saturday night I decided to cut my losses and head back to Hampshire with an aim of fishing my Conger wreck off Chesil on Sunday as I had booked Monday off.
Got home really late and slept like a log which was handy for altering the body clock for a night session.
Set off Sunday evening for West Bay arriving around 9pm.great to see it quiet again now the tourists are away.
Rigged up and launched and made my way to my mark.It took 2 attempts to anchor before I was satisfied and began fishing.
Had a Conger rod rigged up plus a smaller set up for whatever else might be around.
Immediately I had lowered the baits to the bottom the smaller rod started going,turned out to be Pout,not just any pout but huge ones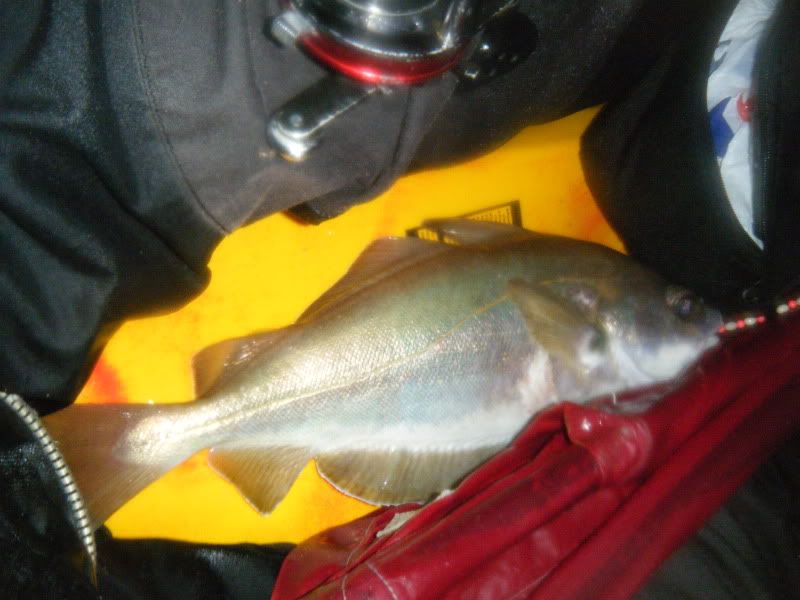 Laugh as you may but these were good sport on the light rod, I'm even laughing as I write it!
There were loads of them even taking flappers on an 8/0 intended for the conger
After a while the tide started to slack and I had that unmistakable bite on the Conger rod followed by a nice bend in it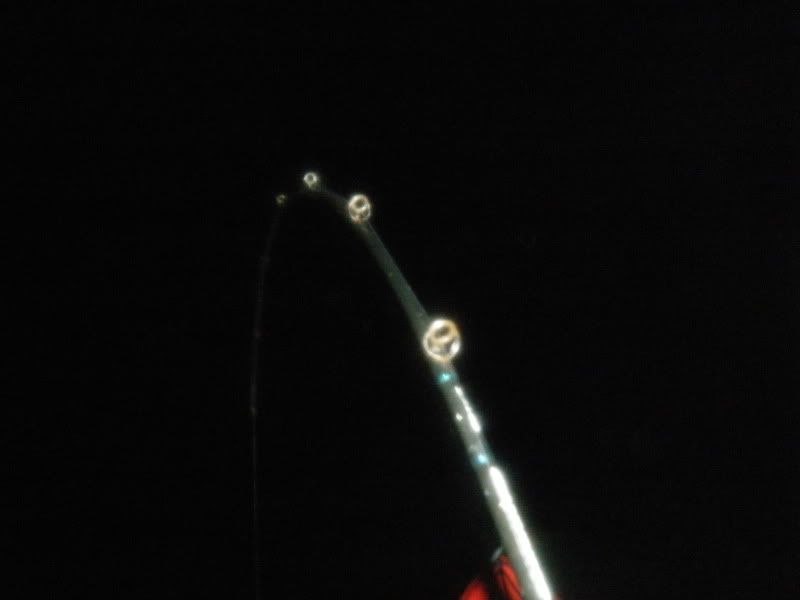 and a determined battle resulting in a lost fish through tackle failure
Re-rigged and shortly after another..........I had this one up fairly quickly,it wasn't too big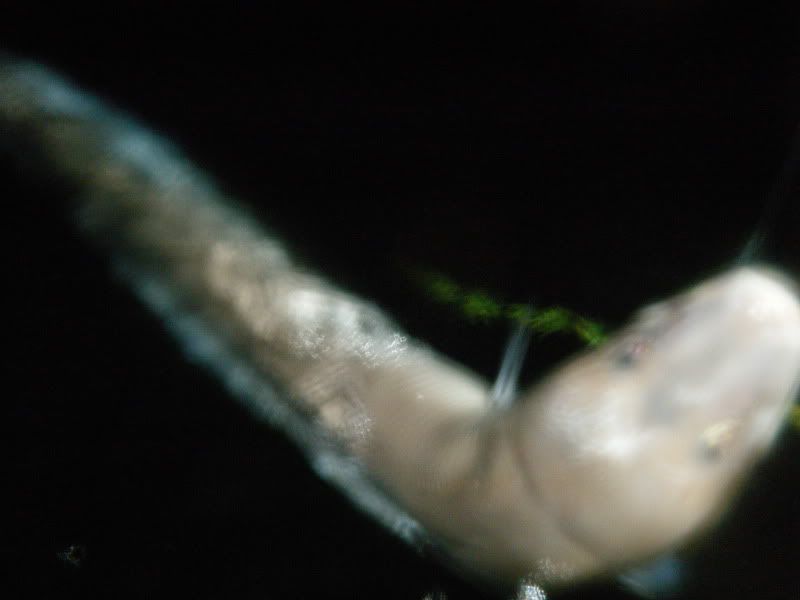 And after the usual thrashing about on the surface
(click on pic for video)
It calmed right down.
I decided to bring it home after all it was only 7 miles back to the launch and it was only a tiddler.