---
The weir at Darley Abbey when the guage reads 1.46m.
http://www.environment-agency.gov.uk/ho ... ionId=2138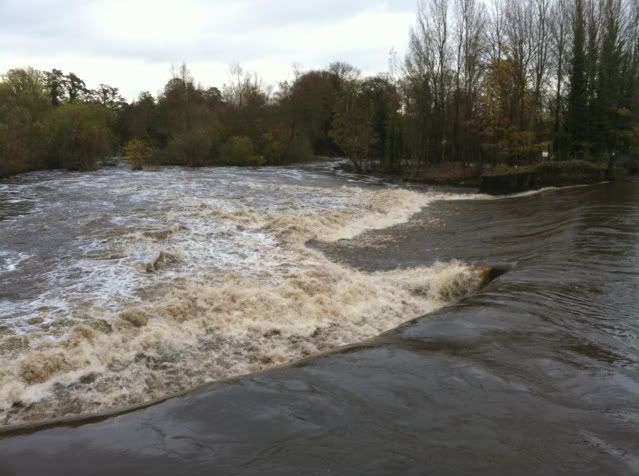 ---
Hi all,

Planning something, and could do with some info on the weirs at Milford.

The first weir at Milford - in low water, is it something that I could safely swim up to and lower myself down like the other weirs on this route (Glow Worm, broken weir, Darley river right), or is it a crazy beast of a weir with a dangerous stopper that I'll get stuck in? On the guide it says stand on the metal rim and lower down, so I'm guessing it is all right, but would be nice to have some more info.

Had a look at it from the bridge and it doesn't look too bad, but I'd rather have info from someone who's seen it at ground level.

The second one there is just a pretty straightforward step right?

cheers.
---