Posts: 3352
Joined: Mon May 12, 2008 7:47 pm
Location: Berks, Hants, Essex
Has thanked: 1 time
Been thanked: 2 times
---
Posts: 3352
Joined: Mon May 12, 2008 7:47 pm
Location: Berks, Hants, Essex
Has thanked: 1 time
Been thanked: 2 times
Also see this - SUP jousting - with specially made paddles:
---
At last, a reason for SUP to exist..

The canoe jousting needs adjusting, the front jousters should b stood on the gunnels and the rear paddler should just do the paddling, then they can argue who's fault it was they lost.
Rum and coke, best served by the pint.
---
Posts: 3352
Joined: Mon May 12, 2008 7:47 pm
Location: Berks, Hants, Essex
Has thanked: 1 time
Been thanked: 2 times
Like + agree on both counts!
---
Posts: 5809
Joined: Fri Dec 29, 2006 2:44 pm
Location: Sheffield
Thankyou, this concept clearly needs to be taken to the NSR next year...
O
NE
B
LADE
, O
NE
L
OVE
, [T
OO
] M
ANY
P
IES
Joshua Kelly
---
Posts: 230
Joined: Fri Dec 26, 2008 6:52 pm
Location: hampshire
will have to give this a try at the pool in the summer :D
---
Posts: 444
Joined: Wed Jan 10, 2007 7:15 pm
Location: The Flatlands of Fife
Contact:
As seen in 2008 in France at the course at St Piere de boeuf (excuse the spelling):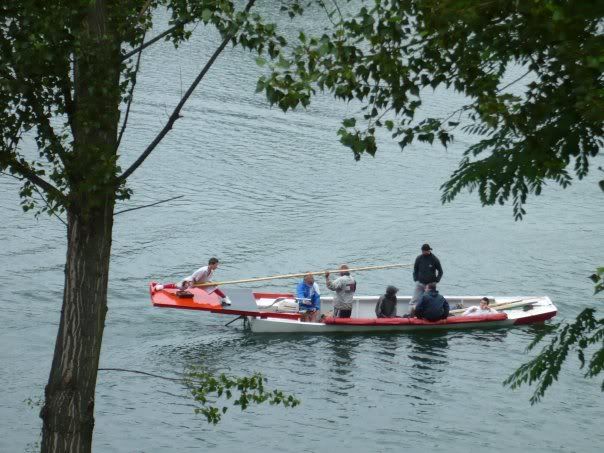 "Joust YOU off a slow moving boat" was the insult of the club for about three years after this...
Done a Scottish river not on the site? Message me!
---