Roll up, roll up, heres your chance to own probably* the best kayak on the planet.
Air traffic control (the wife) is forcing me to clear out my boat shed and unfortunately the one and only** green Topo Spud has to go. Along with my open boat which will be listed in due course.
Many of you out there will remember the bright yellow one I had (spud that is). Well that one was good, being yellow, but this one is the best, cos it's green.
The spud needs no introduction, everyone knows how cool they are and how much they will make you atractive to the opposite sex.
A spud will make you a better boater than any of these global upstarts such as Steve Fisher, Tao Berman and Ryan Paschke, they will look mere mortals next to you in a magnificent green spud.
The boat is in expected condition with the usual scratches that you would expect for a craft that makes it's pilot so phenomenal. There is no noticable damage to this tremendous craft and it repels water with its sheer brilliance. The marks on either side of the seat is where my skin was ripped from my body when my wife pulled me from the craft, such was the reluctance from me about selling, what can only be deemed the best boat ever!
If you do not feel you can handle the kudos, sexual attention or high adventure that will appear when you paddle a green spud, then do not buy this boat, you are not worthy and quite frankly you are hopeless. But if you can handle the pace, excitment and cost of the safe sex family planning devices that you will inevitably require, then get £200 of her majesties finest pounds sent over to me, come and collect the craft and you can be a social and paddling superstar like all other spud owners.
The boat is based near Preston in Lancashire but is tethered waiting to catapult you into a paddling life mere mortals can only dream of.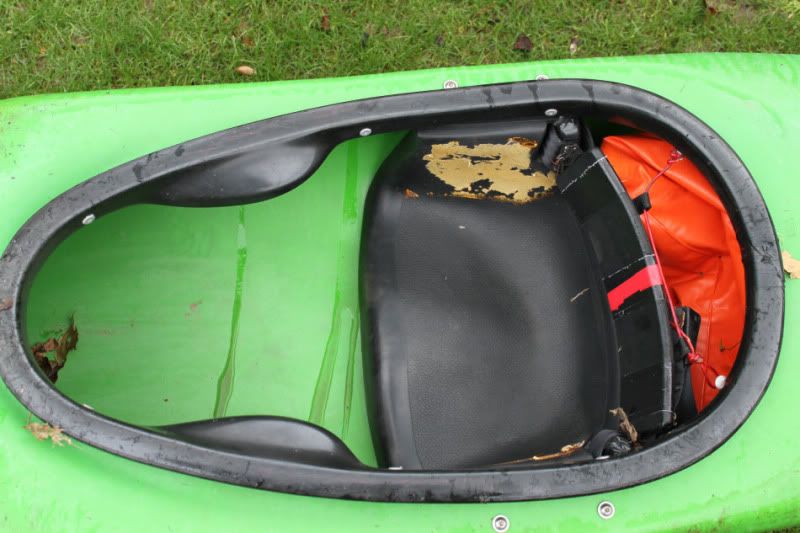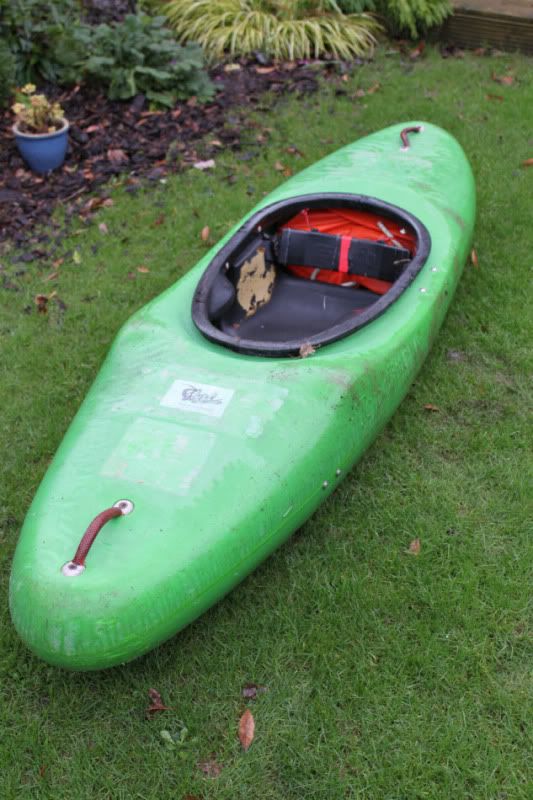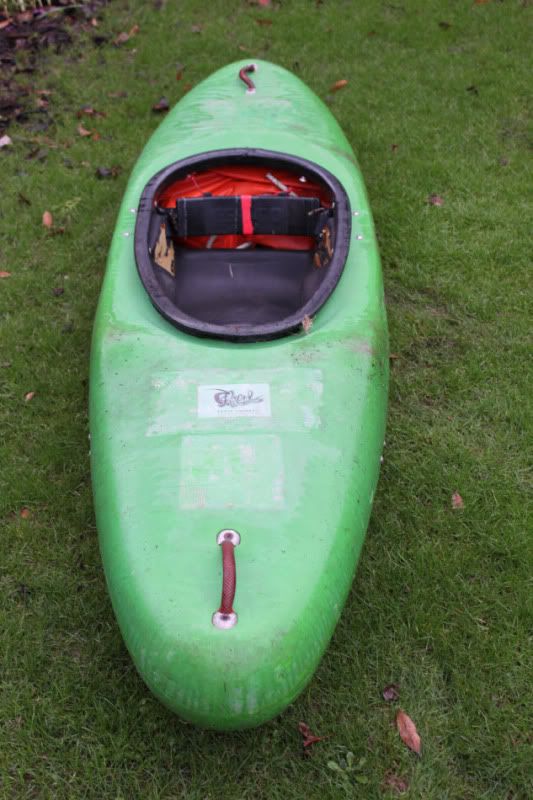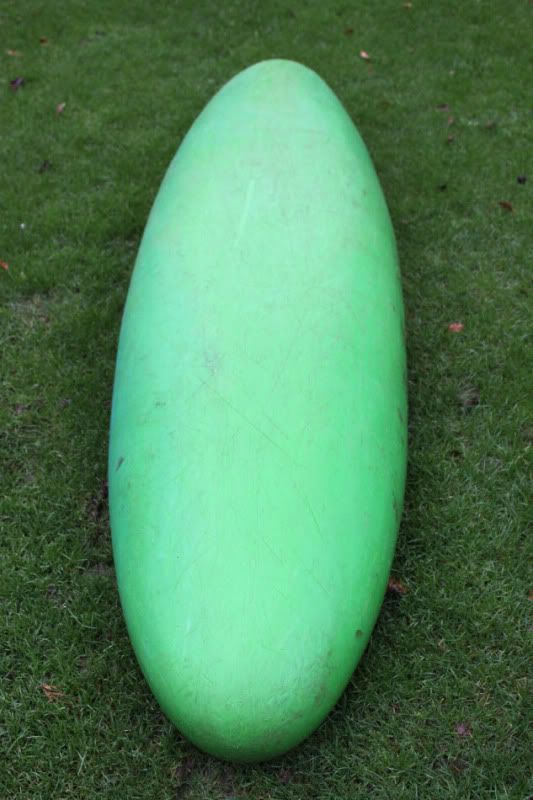 *As with anything I say it is totally subjective and generally utter twaddle but you can make your own decision.
**In my possesion