I was lucky enough at the weekend to be up at Oban, and by coincidence the Kerrera race was on. Although, competition paddling is not on my agenda, I do appreciate what can drive a paddler into this area of sea kayaking. However, it did offer the opportunity to take some pic of the event, which in itself brought a welcome splash of colour to a rather drab grey Oban.
Competitors come into Oban Bay to the assembly point before the start of the race.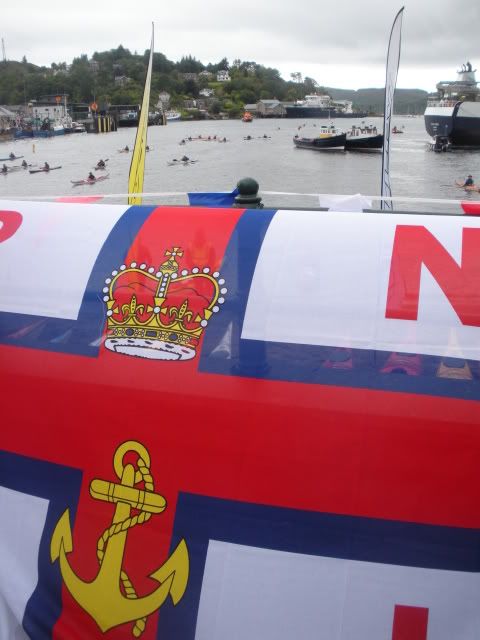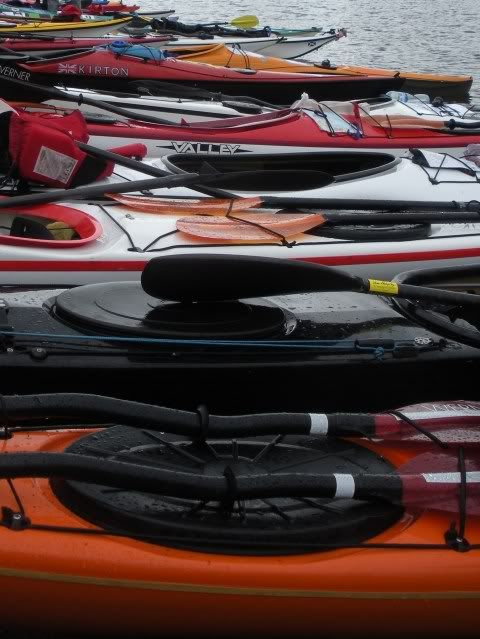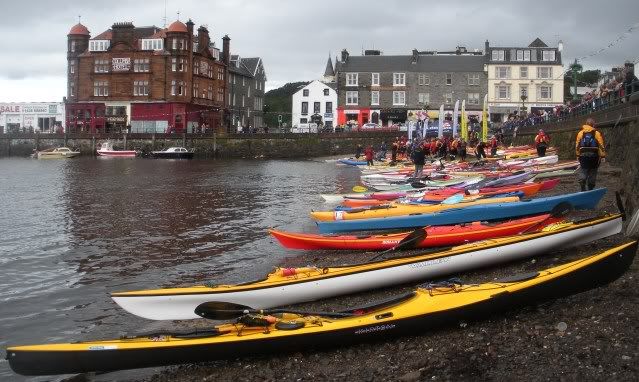 The final instructions.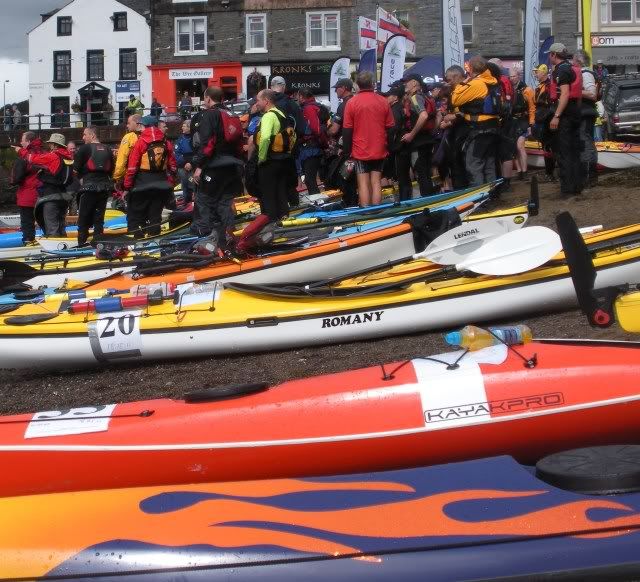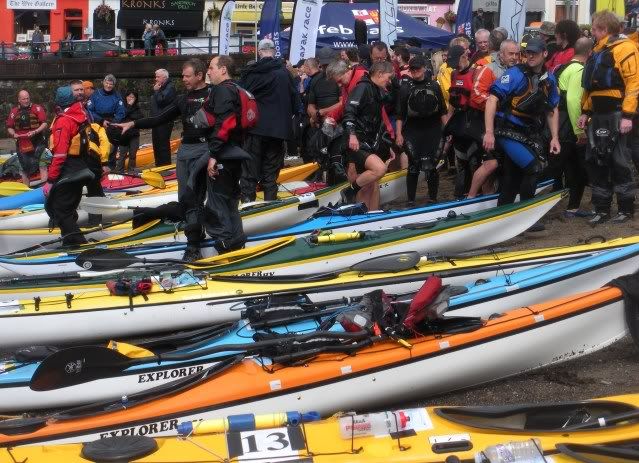 Going to the start.
There off.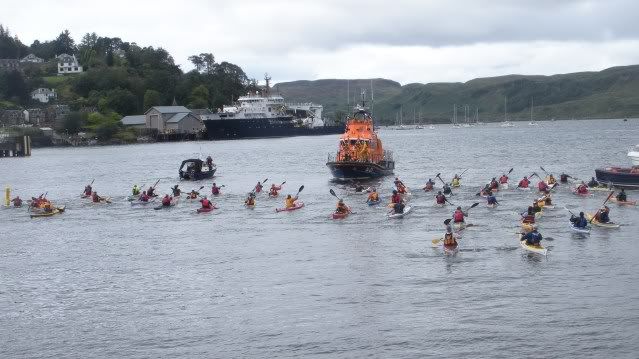 I did not stay around Oban for the finish pics. Sorry!!!!!
David A.